Bears welcome Jeffery back from 4-game suspension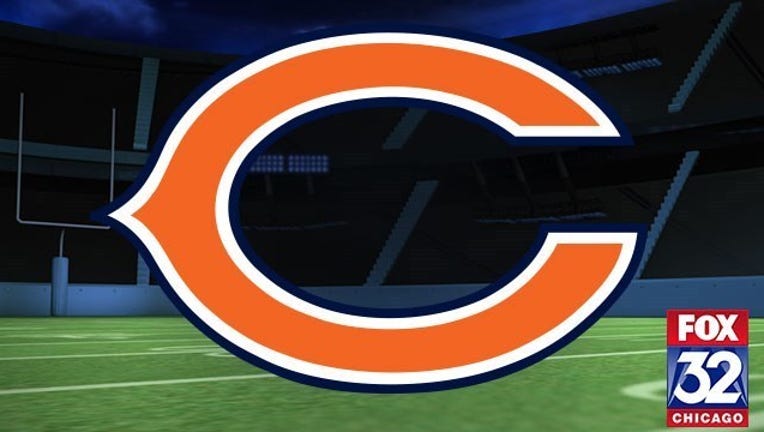 article
LAKE FOREST, Ill. (AP) - The Chicago Bears were certainly ready to welcome back top receiver Alshon Jeffery.
Jeffery rejoined the team on Monday after serving a four-game suspension for violating the NFL's performance-enhancing drugs policy, giving the Bears and quarterback Matt Barkley a big weapon for this weekend's game against the Green Bay Packers.
"It's good to have him back," coach John Fox said.
Jeffery hasn't played since an embarrassing 36-10 loss at Tampa Bay on Nov. 13. The suspension came the following day, with the former Pro Bowl receiver saying he took a supplement for inflammation containing a substance banned by the NFL.
Jeffery's suspension was just another dose of bad news in a lost season for Chicago. The team leader with 630 yards receiving, he is coming back on the heels of a 20-17 loss at Detroit that officially knocked the Bears (3-10) out of playoff contention.
The suspension was another hit to a receiver who was limited to nine games last year because of injuries. Jeffery also has an uncertain future, playing for the $14.6 million franchise tag after he and the Bears were unable to agree to a long-term contract in the offseason, and he won't be catching passes from injured starter Jay Cutler, either.
"Obviously we're pretty tied into performance," Fox said. "So I think obviously getting back and indoctrinated in what we are doing -- you know, he's got a new quarterback as well. And we adjust and customize a little bit per guy. So just getting a feel for that. That's kind of been our downfall a little bit all season has been execution and so we'll just try to get all them on the same page. It will be good to have a guy we think is pretty good back in the lineup."
Fox said he reintroduced Jeffery during Monday's team meeting. Receiver Cameron Meredith said Jeffery was subdued at first but opened up as the day wore on. He also said Jeffery appeared to be in good shape.
"He was happy to be back," Meredith said. "It's been awhile since he's been in the building, talked to us. We were able to hang out after we got done with lift, catch up on stuff. Anytime you come back around friends and teammates, it's always a good thing."
Defensive end Akiem Hicks said he greeted Jeffery with a hug.
"You can see how happy he was just to be back in the building with his teammates, his friends, his brothers," Hicks said.
Barkley might be the happiest player to have Jeffery back. After all, receivers have had trouble hanging onto the ball in recent weeks.
They had 10 drops in a loss to Tennessee on Nov. 27, including one by Josh Bellamy on a potential game-winner in the end zone in the final minute. Against Detroit on Sunday, he also had a fourth-down pass that would have put the Bears in field-goal range bounce off his chest in the closing minute.
A more sure-handed receiver probably makes the catch, giving kicker Connor Barth a chance to send the game into overtime. But the Bears instead walked away with another loss.
Drops and deflections aside, Barkley is making the most of his opportunity starting the past three games with Cutler and Brian Hoyer injured. He is 59 of 104 for 720 yards with four touchdowns and two interceptions in that stretch. The Bears have dropped two of those three games, though they had a chance to win each one.
Now that Jeffery is back, Barkley will get to throw to an elite receiver. They'll have to get on the same page quickly, though.
"We're playing a pretty good team here at our place," Fox said. "Obviously we have to work on it. The passing game is timing and precision. Alshon knows our offense. It's not like he's new to it. This will be his third quarterback throwing to him and even that's not different. When Jay got hurt and we put Brian in, there was an adjustment for everybody and it will be an adjustment for Alshon with Matt."