Bettis, Rockies hand mistake-prone Cubs their 2nd loss, 6-1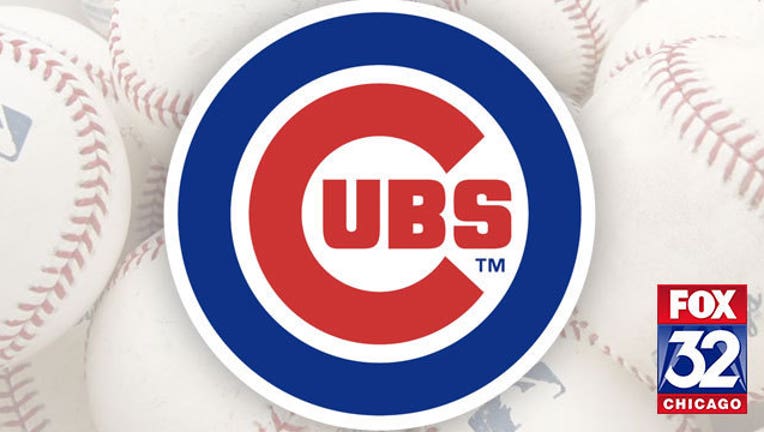 article
CHICAGO (AP) - While Trevor Story's first game at Wrigley Field was a dud, the rest of the day went quite well for the Colorado Rockies.
Chad Bettis pitched six scoreless innings, Ben Paulsen had an RBI single and threw out a runner at the plate, and the Rockies took advantage of the Chicago Cubs' shaky defense for a 6-1 victory on Friday.
Story, a rookie who leads the majors with seven homers, went 0 for 5, but Colorado manufactured runs and got solid pitching on its way to its third straight victory.
"It was a really good game all the way around," Rockies manager Walt Weiss said. "Wind blowing in, it's going to be tough to score by way of the home run. We played a little bit of small ball and ran the bases very well."
The Cubs, who had won eight of nine in their best start in 47 years, managed only four singles and made four errors. Third baseman Kris Bryant committed two of the errors, including a wild throw on a bunt that scored a run in the seventh.
"We had a bad day," Cubs manager Joe Maddon said. "It's not always going to be an oil painting."
Bettis (2-0) was sharp in first career start against the Cubs, and he got some help with several fine plays by his defense. The 26-year-old right-hander allowed three hits, struck out four and walked three.
"I did feel very comfortable with my tempo and how my pitches were moving," Bettis said.
Chicago right-hander Kyle Hendricks (1-1) was charged with four runs, two earned, and seven hits in six innings. The Cubs had won five in a row.
Chicago scored its lone run in the seventh when reliever Chad Qualls forgot to cover first on what could have been an inning-ending double play.
"We just didn't adjust to them playing small ball," said shortstop Addison Russell, who had an error.
With each of the players wearing No. 42 on the 69th anniversary of Jackie Robinson becoming the first black major leaguer, the Rockies went ahead 1-0 in the second inning on Paulsen's single to center. It scored Nolan Arenado, who reached when Hendricks couldn't field his tapper wide of mound.
Colorado added two more in the sixth. Carlos Gonzalez's leadoff single extended his hitting streak to 10 games, and Arenado reached on a rare bunt single. Gonzalez scored on Gerardo Parra's single up the middle and Arenado scampered home when Ryan Raburn bounced into a double play.
Bettis and the Rockies' defense made it hold up. Parra and Gonzalez each had diving grabs in the outfield. Second baseman DJ LeMahieu made an over-the-shoulder catch. Paulsen cut down Jorge Soler at the plate when he tried to score on Hendricks' one-out safety squeeze in the fifth.
Story, at Wrigley Field for the first time, struck out twice to give him a major league-high 17, but the Rockies opened a six-game trip with their fourth win in five games.
"It's not an easy turnaround flying in, getting in kind of late and playing a day game here," Arenado said. "It was a great game."
TRAINER'S ROOM
Rockies: C Nick Hundley missed his second straight game since taking a ball off his mask, but did hit before the game. Trainer Keith Dugger said he would "not call it a concussion." ... CF Charlie Blackmon, wearing a walking boot on his left foot, said he would be ready in 15 days after being placed on the disabled list Thursday with turf toe.
Cubs: INF Javier Baez (thumb) drove all night from Iowa after he was told his Triple-A rehab stint was over. Baez said he arrived after 6 a.m. and was activated off the disabled list before the game. He didn't play.
UMPIRE HURT
The game finished with three umpires after crew chief John Hirschbeck took a foul ball in the neck in the eighth. Third base umpire Clint Fagan took over behind the plate.
UP NEXT
Cubs ace Jake Arrieta (2-0, 1.93 ERA) makes his third start against fellow right-hander Christian Bergman (0-1, 12.00 ERA) on Saturday in the middle game of the series. Bergman, No. 5 in the rotation, is making his first start after two relief stints.