Blackhawks' Keith suspended 6 games for high-sticking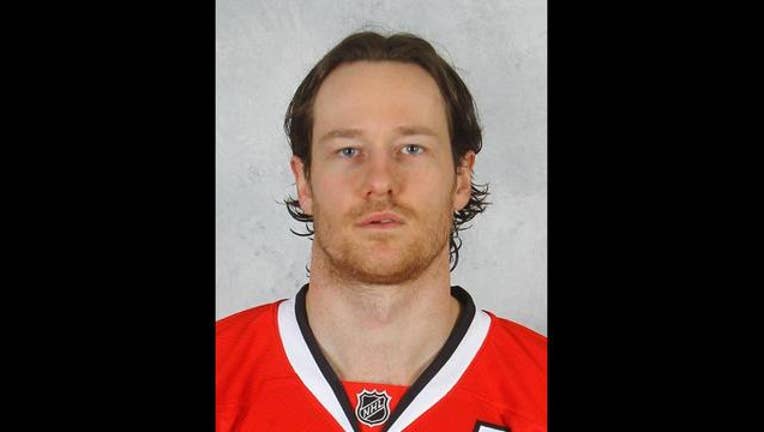 article
NEW YORK (AP) - The Chicago Blackhawks will have to start the playoffs without reigning playoff MVP Duncan Keith, who was suspended six games for "dangerously and violently" high-sticking Minnesota Wild forward Charlie Coyle.
Keith will miss the final five games of the regular season and the first game of the Blackhawks' first-round playoff series.
While on his back on the ice, Keith struck Coyle in the face with his stick, an action Patrick Burke of the NHL's department of player safety called "an intentional and retaliatory act of violence by a player with a history of using his stick as a weapon" in the video announcing the suspension.
Keith has been suspended twice before, including for a similar incident when he deliberately hit Los Angeles Kings forward Jeff Carter in the face with his stick during the 2013 Western Conference final.
Chicago's top defenseman and the reigning Conn Smythe Trophy winner, Keith will forfeit $148,883 and won't be available for the stretch run and start of the playoffs. Keith averages over 25 minutes a game for the defending Stanley Cup-champion Blackhawks, who are currently in third place in the Central Division.
They'll have to continue on without Keith, as expected after he was offered an in-person hearing by the NHL. Even though Keith instead had a phone hearing Friday afternoon, that offer opened the door for a suspension of six games or more.
Keith could appeal the suspension to Commissioner Gary Bettman, but it's not clear how long that process would take. Dennis Wideman recently appealed a 20-game suspension to Bettman and a neutral arbitrator, and while it was reduced to 10, the Calgary Flames defenseman had already served 19.
Midway through the first period of a game Tuesday, Coyle knocked Keith to the ice, which replays showed was the result of a shove and entangled sticks. The league considered Coyle's actions "irrelevant" to the situation.
"Even if Coyle tripped Keith intentionally, it would not in any way excuse a response of this kind," Burke said.
Keith then lifted his stick into Coyle's face, which drew a 10-minute major penalty on the ice for intent to injure.
"Keith is looking directly at his opponent, winds his arm back and then whips it forward in a chopping motion aimed at Coyle's face," Burke said. "Keith is in perfect control of his stick at all times and this motion is made intentionally, not recklessly."
Coyle needed medical attention but returned to the game and finished it, something that factored into the length of the suspension.