Bluiett leads No. 24 Xavier to 72-61 win over DePaul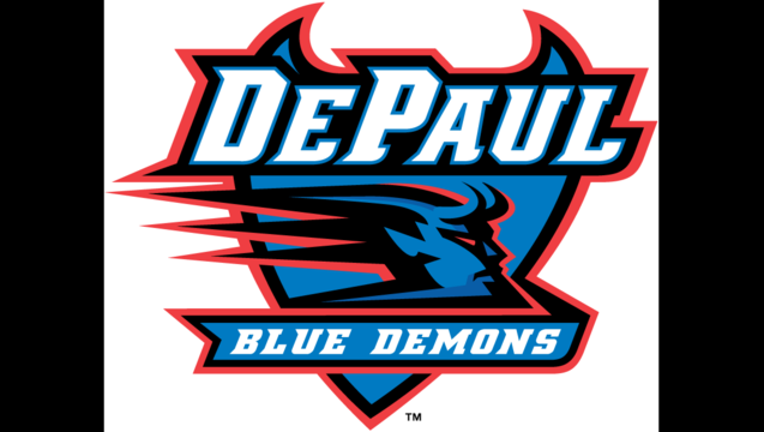 article
CINCINNATI (AP) - Trevon Bluiett has been Xavier's one constant during a time of transition.
Bluiett scored 20 points for the fifth time in six games, and the 24th-ranked Musketeers overcame sloppy ball handling and pulled away to their fourth straight victory, 72-61 over DePaul on Wednesday night.
The Musketeers (18-6, 8-3 Big East) kept it close with 19 turnovers, a symptom of their lack of depth at point guard since Edmond Sumner tore an ACL last month. RaShid Gaston dominated the closing minutes of the first half as Xavier finally gained control. Gaston tied his season high with 14 points overall.
Bluiett has scored 24, 40, 21, 24, 16 and 20 points in the last six games despite playing with a sprained ankle.
"Trevon is a phenomenal player, a great shooter," said forward Kaiser Gates, who had a career-high 10 rebounds. "I'm really impressed. He's very resilient. He's not going to quit on us at any time."
DePaul (8-16, 1-10) trailed by as many as 15 points in the second half as it lost its seventh straight. Freshman Brandon Cyrus led the Blue Demons with a career-high 18 points.
"I think we're trying to find our way as a team right now," Cyrus said. "We just have to find a way to play together."
The Musketeers dominated the boards 37-22, getting 13 offensive rebounds.
"When you play Xavier, you've got to bring your hard hat," DePaul coach Dave Leitao said. "Today it was rebounding and in the second half they dominated us on it. They're fierce that way."
Xavier got the early lead by making 3s - 5 of 7 to open the game - and then went inside for dunks in the final 3 minutes of the first half. Gaston had nine points during a closing 12-5 spurt that put the Musketeers in control 41-34 at the break.
"DePaul was pressing and I'm all the way back at the end of the press," Gaston said. "I was just receiving it for the easy dunks and layups."
BIG PICTURE
DePaul: The Blue Demons haven't beaten a ranked team on the road since a 64-60 win at No. 24 Seton Hall on Jan. 22, 2015. They have dropped seven straight since.
Xavier: Sumner attended the game on crutches. Freshman point guard Quentin Goodin picked up his fourth foul with 9:48 left on Wednesday night and finished with five points, eight assists and two turnovers in 29 minutes.
POLL IMPLICATIONS
The Musketeers moved back into the Top 25 after a one-week absence on the strength of their win at Creighton. They get a chance to make a statement in their next game, hosting No. 2 Villanova.
BAD CHOICE
DePaul had the ball for what would have essentially been the last shot of the first half, but Billy Garrett missed a forced 3-point attempt with 16 seconds left, giving Xavier a chance to pull off Gaston's three-point play with 1 second left.
NEW ROLE
Shooting guard J.P. Macura is Xavier's backup point guard with Sumner hurt, a role he's never filled. Macura had six assists and five of Xavier's 19 turnovers, scoring 13 points. Aside from Macura, coach Chris Mack doesn't have any other good options for a backup point guard.
"He's just not used to being a guy that's got to set up plays and handle the ball as much as he is in the press," Mack said. "It's something we're working on with J.P., but it's not something that's going to happen overnight."
UP NEXT
The Blue Demons host No. 23 Creighton on Saturday, the second of three straight games against ranked teams. They lost at Creighton 83-66 on Jan. 28.
The Musketeers host No. 2 Villanova on Saturday. They lost at Villanova 79-54 on Jan. 10, their most lopsided defeat of the season.
___
More AP college basketball: http://collegebasketball.ap.org