Both Blackhawks, Predators ready to square off in playoffs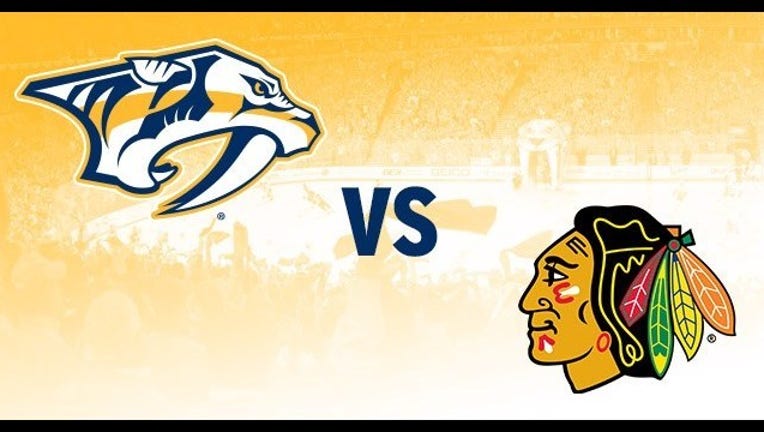 article
NASHVILLE, Tenn. (AP) - The Chicago Blackhawks and Nashville Predators certainly can agree that how they finished the regular season doesn't matter now that it's the postseason.
With two Stanley Cup titles in the past five years, the Blackhawks believe they know exactly what how ramp up their game for playoff intensity.
Chicago center Brad Richards says it's not like the Blackhawks haven't done it before. He says everyone knows what the pace will be and the level needed in Game 1 on Wednesday in Nashville of their opening series.
The Blackhawks lost their final four games to end the regular season, while Nashville went 0-4-2 after clinching its first playoff berth in three years.
Chicago took the season series with three wins, though the teams last played Dec. 29.
Copyright 2015 The Associated Press. All rights reserved. This material may not be published, broadcast, rewritten or redistributed.