Bulls go all in on rebuild, gear up for run at high pick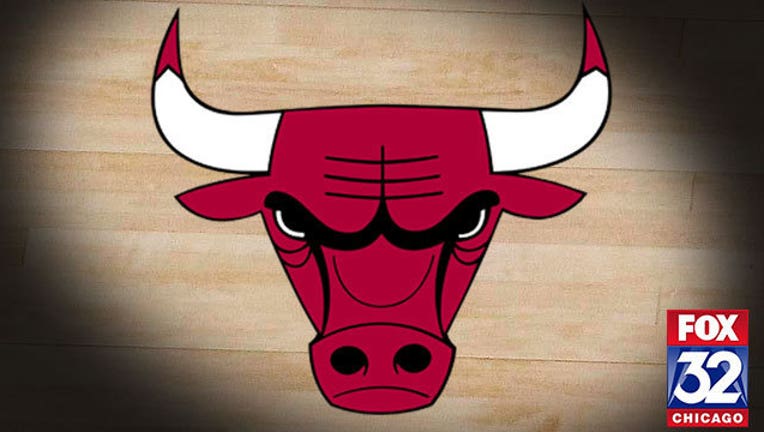 CHICAGO (AP) - The Chicago Bulls went all in to challenge for the big prize. A championship? Not in the near future.
Their eyes are on the lottery and a shot at the No. 1 pick in the draft next spring, and they left no stone unturned and no so-called "alpha" standing. All three are gone after the Bulls traded away Jimmy Butler and parted with Rajon Rondo and Dwyane Wade.
The goal: Get younger. Get more athletic. And, of course, get that No. 1 pick.
The Bulls made their intentions clear when they dealt one of the league's best two-way players to Minnesota and reunited Butler with former coach Tom Thibodeau.
"We understand where we are as an organization," vice president of basketball operations John Paxson said. "With that comes great opportunity for a lot of our guys."
The Bulls are staring at what figures to be a mountain of losses in an effort they hope gets them headed toward the NBA's summit. There's plenty riding on the Butler trade, which landed Zach LaVine, Kris Dunn and No. 7 draft pick Lauri Markkanen. Management's ability to hit in the draft, something that hasn't happened lately, will also be a key factor.
Whether the Bulls got enough for Butler or should have built around him can be debated. This can't: Management picked a lane.
No more filling in gaps, hoping to remain competitive. That got the Bulls to the playoffs for the eighth time in nine years last season. But they haven't contended in the Eastern Conference since Derrick Rose tore the ACL in his left knee in the 2012 playoff opener.
The Bulls open the season at Toronto on Oct. 19. Here are some things to know as they try to climb back toward relevance in the NBA:
SIDELINE SIGHTING
With the Bulls undergoing a makeover, Hoiberg gets a chance to make another impression in Chicago. His first two seasons were largely underwhelming, though it didn't help that he was saddled with a roster that didn't fit his system. Butler, Rose and Wade were all ball-dominant players. Now, Hoiberg gets to shape a young roster to his liking.
COMEBACK COUNTDOWN
LaVine is working his way back from a torn ACL and won't be ready for the start of the season. The two-time slam dunk champion is confident he can regain the explosiveness that made him a rising star. The 22-year-old LaVine averaged 18.9 points in 47 games before his third season got cut short.
"I'm not going to change my game because I got hurt," LaVine said. "I think I'm going to be just fine and I'm think I'm going to be better than I was before."
DUNN DEAL
Dunn gets a fresh start after a disappointing rookie season. The No. 5 overall pick a year ago, he struggled under Thibodeau. The Bulls are hoping he's a better fit in Hoiberg's system. But he also needs to develop at least a passable jumper. Dunn shot just 37.7 percent and was just under 29 percent from 3-point range last year.
DRAFT HITS
The Bulls are banking on their ability to hit in the draft. That's something they haven't done since they got Butler at No. 30 in 2011. Not only do they need the 7-foot Markkanen to bring the same smooth stroke that made one of the nation's top shooting big men at Arizona, they have to strike gold next spring. It wouldn't hurt if recent picks Denzel Valentine and Bobby Portis start developing into consistent threats.
ANOTHER SHOT
The Bulls are giving Nikola Mirotic another chance, though they're not making a long-term commitment. The 6-foot-10 Mirotic signed a two-year deal that includes a club option for the second season in late September after shopping himself as a restricted free agent. He has averaged 10.8 points in three inconsistent seasons, and the addition of Markkanen raised questions about his future with the franchise.
___
More NBA basketball: https://apnews.com/tag/NBAbasketball