Bulls suspend Rondo for 1 game for misconduct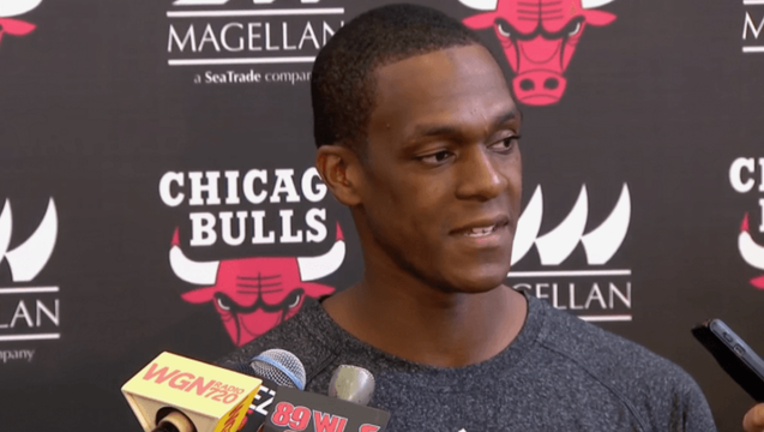 article
CHICAGO (AP) -- The Chicago Bulls have suspended Rajon Rondo for one game for conduct detrimental to the team.
The Bulls didn't detail the infraction. Rondo will serve his one-game suspension Monday night, when Chicago hosts the Portland Trail Blazers.
In his first year with the Bulls, Rondo has started in17 games and averaged 8.2 points, 7.2 assists, 6.7 rebounds and 1.41 steals in 30.5 minutes. Chicago signed the veteran point guard to a $30 million, two-year deal in the offseason.
Rondo is coming off a resurgent season with Sacramento that saw him average 11.9 points and a league-leading 11.7 assists. It was the fourth time he averaged a double-double in a season and the first for him since the 2012-13 season. The four-time All-Star has clashed with coaches, most notably Dallas' Rick Carlisle.
The Bulls also said the team had assigned forward Doug McDermott to the Windy City Bulls in the D-League.  McDermott has missed the last nine Bulls games due to a concussion suffered Nov. 12 against the Washington Wizards.