Butler's big fourth leads Bulls to win over depleted Cavs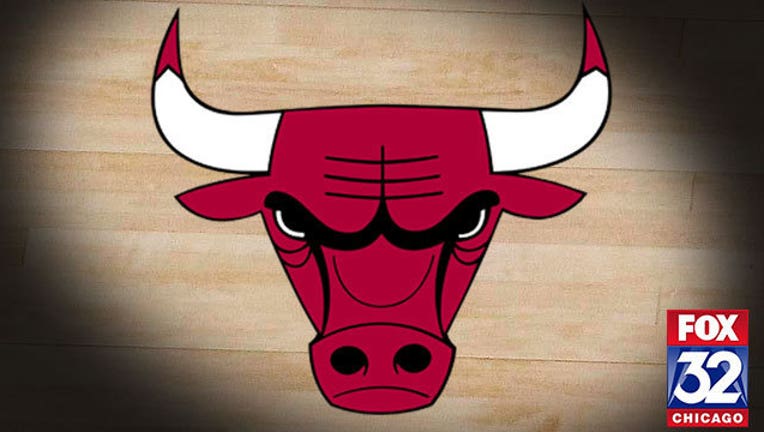 article
CLEVELAND (AP) — Jimmy Butler scored 10 straight points during a critical stretch in the fourth quarter, leading the Chicago Bulls to a 106-94 win Wednesday night over the Cleveland Cavaliers, who had a less-than-100 percent LeBron James and were without stars Kyrie Irving and Kevin Love.
Butler, who was coming off a 52-point game against Charlotte, scored 14 of his 20 points in the fourth as the Bulls held off Cleveland's comeback.
Doug McDermott added 17 points for the Bulls, who made a season-high 13 3-pointers.
James, who has been battling a cold for several days, was questionable until about 20 minutes before the game, when the Cavs announced he would be the one — and only — member of Cleveland's "Big 3" in uniform. He finished with 31 points, eight rebounds and seven assists in 37 minutes.
James was forced to go it alone as Irving missed his third straight game with a hamstring issue that appears to be more serious than first diagnosed and Love is still recovering from a nasty case of food poisoning.
The Bulls made just 1 of 8 3-pointers in the first quarter before finding their range. They dropped 11 of their next 14 and built a 15-point lead when James went to the bench with 3:30 left in the third quarter.
But Cleveland's reserves cut Chicago's lead to four when James returned with 8:49 remaining. He made two straight layups to pull the Cavs within 89-88 and was driving for the go-ahead bucket when Butler stepped in front of him in the lane and drew a charge.
Butler then hit a 3-pointer on the next possession, and Cleveland never got closer than eight and had their home winning streak ended at nine.
McDermott scored 15 points on 6-of-6 shooting in the second quarter, when the Bulls made 7 of 9 3-pointers and outscored the Cavs by 13.
TIP-INS
Bulls: Starting PG Rajon Rondo didn't play for the third straight game amid talk that he could be traded. ... Butler's offensive game — he came in averaging 35.8 points over his last four games — has gotten a lot of attention lately, but Chicago coach Fred Hoiberg continues to be impressed by the forward's defense. "That's the thing that gets a little bit lost in this," Hoiberg said. "So many of the top players in this league aren't always guarding the other team's best perimeter player. That's not the case with Jimmy. He takes pride in that role. Every night he's out there battling on the defensive end."
Cavaliers: Cleveland fell to 18-3 at home. ... James played in his 724th game with Cleveland, passing Danny Ferry (723) for the second most in franchise history. Zydrunas Ilgauskas (771) is the career club leader. ... Love received several IVs during his recovery from food poisoning, which the team said came from eating sea bass on New Year's Eve. Lue said the forward lost 10 pounds and had not gotten his strength back. "He couldn't keep food down," Lue said, adding Cleveland's training staff felt he needed another day to recuperate. ... Even before the flu bug bit Cleveland, the Cavs were already without J.R. Smith (thumb surgery) and Chris Andersen (ACL tear). ... Indians free agent prize Edwin Encarnacion received a loud ovation when he was introduced during the first quarter.
UP NEXT
Bulls: Host Toronto on Saturday. Chicago has won nine straight over the Raptors.
Cavaliers: Begin the season's longest road trip at Brooklyn on Friday before a five-game swing out West, which concludes with a Jan. 16 matchup at Golden State.