Cancer survivor, World Series champ Anthony Rizzo is Clemente winner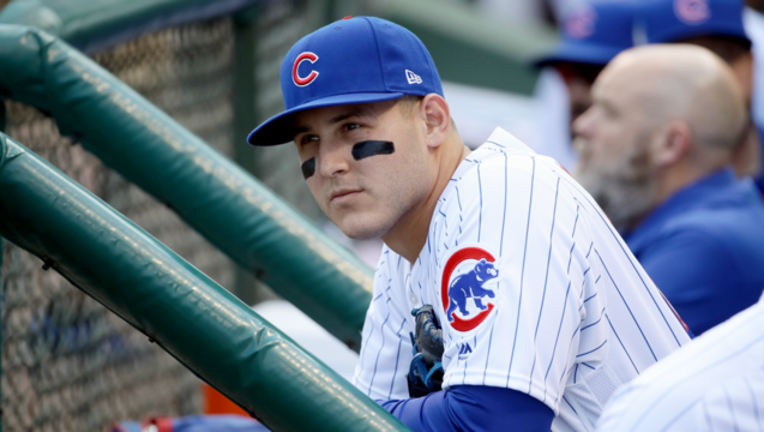 article
HOUSTON (AP) - Anthony Rizzo, a cancer survivor and World Series champion, has been recognized for his foundation's work to help other families dealing with cancer. 
Rizzo has won the 2017 Roberto Clemente Award, which is baseball's biggest honor for sportsmanship and community involvement. 
The 28-year-old Chicago Cubs slugger, a three-time All-Star, was presented the award Friday night before Game 3 of the World Series. A year ago, Rizzo and the Cubs ended a 108-year championship drought with their World Series victory.
Rizzo was only 18 years old and in the Boston Red Sox minor league organization 2008 when he was diagnosed with Hodgkin's lymphoma. He went through six months of chemotherapy, at the same time his grandmother was dealing with breast cancer, and six more weeks of treatment before doctors told Rizzo he was clear of his cancer.
In 2012, he started the nonprofit Anthony Rizzo Family Foundation to raise money for cancer research and to provide support to children and their families struggling with the disease.