Carmelo Anthony leads Knicks past Bulls, 106-94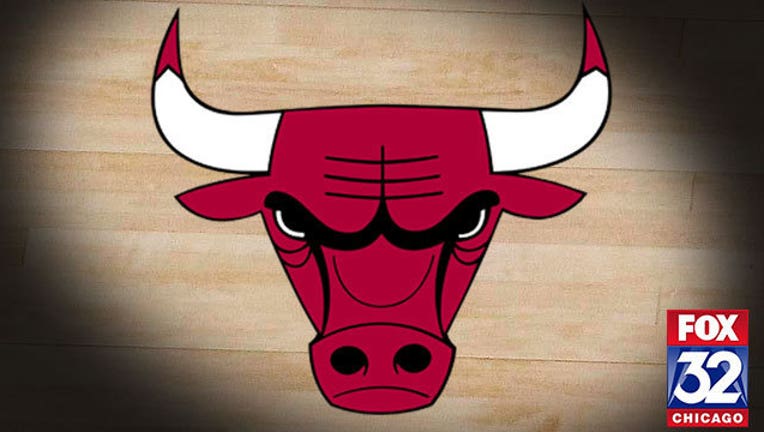 NEW YORK (AP) — The New York Knicks are playing spoiler — at the Chicago Bulls' expense.
Carmelo Anthony scored 26 points, Kristaps Porzingis had 19 and the Knicks beat the Bulls 106-94 on Thursday night to sweep the home-and-home series.
Derrick Williams added 13 points, Jose Calderon 12, and Arron Afflalo 11 for New York. The Knicks beat the Bulls 115-107 on Wednesday night in Chicago.
"We want to win every game possible to finish out the season," Williams said. "If those wins mean other teams don't get into the playoffs, that's fine with us. With so many games left, we want to be the spoiler right now."
Derrick Rose led Chicago with 30 points. Jimmy Butler had 19, and Taj Gibson 10.
"I don't want to criticize anybody, like trash teams — everybody is in the NBA for a reason," Gibson said. "But we're playing against teams that are not playing for anything and we're just laying down."
The Bulls are 1 1/2 games behind Detroit for the eighth playoff spot in the Eastern Conference. They led only one time in the game — at 8-7 on Gibson's short jumper.
"These are two extremely tough losses," Bulls coach Fred Hoiberg said. "I wish I could tell you it was one thing. If we want to have any chance of competing and playing after the regular season we have to find ways to get stops."
The Knicks then used an 18-8 run to take their biggest lead of the opening quarter, 25-16 on Sasha Vujacic's 3-pointer with 4:07 remaining. The Bulls scored the next six points and the Knicks led 31-27 entering the second quarter.
Anthony scored 10 points, and Vujacic had all of his nine in the period.
"We knew that they would come in and try and get it going from the beginning," Vujacic said. "We just wanted to start the right way. We got ourselves going, and when we play like that we are very dangerous."
The Knicks opened up another nine-point lead, 36-27, on Afflalo's short jumper with 9:51 left in the second quarter. Again the Bulls responded by scoring the next six points.
But, the Knicks then used a 9-3 run to again open a nine-point lead, 45-36, on Calderon's 3-pointer with 4:43 left in the first half.
The Bulls cut it to 47-45 on Gibson's layup with 2:34 remaining, but Porzingis followed with back-to-back 3s and the Knick took a 53-45 lead into halftime.
"He (Porzingis) is trailing sometimes and his man is back in the paint. He becomes a threat and he can make those shots," Anthony said.
The Knicks scored the first four points of the second half and increased their lead to 14 points on several occasions before Afflalo's buzzer-beating jumper gave New York an 80-65 lead after the third quarter.
The Knicks went up by a game-high 17 points, 100-83, on Anthony's 3-pointer with 3:29 left in the game and the Bulls never got closer than 10 the rest of the way.
TIP-INS:
Bulls: The Bulls have made at least 10 3-pointers 16 times this season. That is the second-most in franchise history since the 3-point line was incorporated in 1979-80, trailing only last season's squad with 21. ... Chicago leads the series with the Knicks 118-100, but is 43-58 at Madison Square Garden.
Knicks: Robin Lopez is the only Knicks player to start all 73 games. ... New York has completed all 17 back-to-backs this season, finishing 8-9. ... The Knicks finished 3-1 against the Bulls this season. Last season, they went 0-4.
PAU(ER) OUTAGE
Pau Gasol did not suit up due to inflammation in his right knee. He played 25 minutes and only scored four points in Wednesday night's loss to the Knicks.
THEY'RE BEING DEFENSIVE
The Knicks held the Bulls to 41.6 percent shooting (37-89) from the field and only 24 percent (6-25) from 3-point range.
"I thought we did a pretty good job defensively," Knicks coach Kurt Rambis said. "They struggled shooting the ball from outside and I like to think our defense had something to do with that."
UP NEXT:
Bulls: Chicago plays at Orlando on Saturday.
Knicks: New York hosts Cleveland on Saturday.