Castro's 2 errors in 9th lead to Reds' 13-6 in over Cubs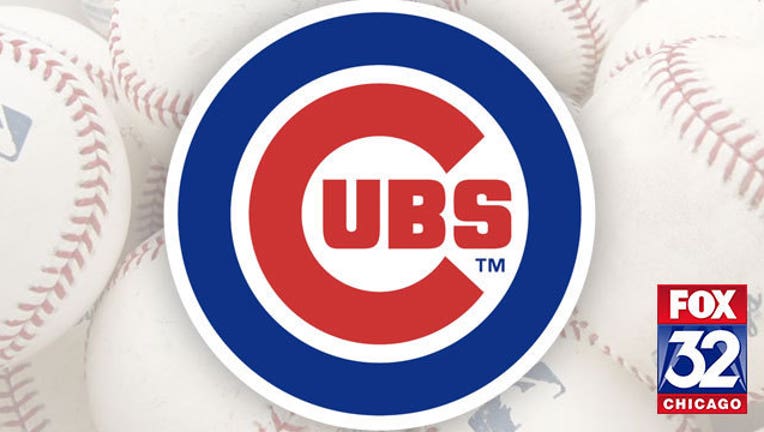 article
CHICAGO (AP) — Joe Maddon is ready to move on after a sloppy ninth inning.
Eugenio Suarez and Adam Duvall hit two-run homers in a four-run sixth, and the Cincinnati Reds took advantage of two Starlin Castro errors in the ninth in a 13-6 victory over the Cubs on Monday night.
Leading 7-5 in the ninth, Cincinnati scored six unearned runs off Chicago relievers Travis Wood and James Russell after second baseman Castro committed two of his three errors in the inning.
"Kind of a bad ending, it didn't start too good, the middle part of the book was actually a pretty good read in the middle and then eventually it became a nasty ending," Maddon said. "I'm over it already. Just throw that one away."
Castro's second error of the inning came when Aroldis Chapman hit a routine grounder to Addison Russell at shortstop. Castro didn't anticipate Russell throwing to second base for the force out, so he wasn't able to catch Russell's accurate throw, allowing another run to score in the inning.
"I don't have any excuses. I should've made that play," Castro said. "It was right in the chest. You have to make that play. It confused me a little bit, but the throw was right there. I have to make that play."
Duvall, who was called up from Triple-A earlier Monday, snapped a 5-5 tie with his pinch-hit homer off Cubs reliever Justin Grimm (2-4), who surrendered all four runs in one-third of an inning. Grimm started the inning by walking Ivan DeJesus Jr. and then gave up the home run to Suarez that tied it.
"Obviously, first pitch I was swinging fastball and he threw me a curveball up there and I probably bought me a couple more curveballs with that swing," Duvall said. "He ended up leaving one up and I was able to get to it so it ended up working out."
The Reds, who entered Monday having lost five of their last six, used the rally to erase a two-run deficit.
Ryan Mattheus (2-4) picked up the win in relief while Chapman pitched 1 2-3 innings to earn his 26th save in 28 chances.
The Cubs, who have lost five of six, took a 5-3 lead during a four-run fifth.
Maddon didn't have any concerns after the game, despite the letdown after Jake Arrieta's no-hitter Sunday night against the Dodgers.
"I think our team is fine, actually," Maddon said. "We're playing pretty well. We had a bad night. We got off a plane, we got in bed at 6 o'clock in the morning. I'm really pleased with our group, actually."
Russell doubled in two runs before Kyle Schwarber followed with an RBI single and Kris Bryant delivered a two-out RBI single past two diving Cincinnati infielders. Russell had a solo homer in the ninth.
The rally chased Cincinnati starter Michael Lorenzen, who was also called up from Triple-A on Monday. Lorenzen allowed five runs and six hits in 4 2-3 innings while walking one and striking out five.
The Reds built a 3-1 lead in the fifth when Brandon Phillips drove a two-out, two-run single past diving third baseman Tommy LaStella.
The go-ahead single came after Kyle Hendricks intentionally walked Joey Votto to get to Phillips.
Hendricks gave up three earned runs in five innings, scattering five hits while walking three and striking out four.
"I thought Kyle had good stuff tonight. I thought he had really good stuff tonight," said Maddon.
The Cubs took a 1-0 lead in the third on Dexter Fowler's solo homer into the basket in the corner in left field. The Reds tied it in the fourth on DeJesus' two-out RBI single, scoring Votto, who singled earlier in the inning.
TRAINER'SROOM
Reds: OF Brennan Boesch (ankle contusion) was placed on the DL late Sunday. The Reds recalled Duvall on Monday from Triple-A Louisville to fill Boesch's roster spot. Boesch has been out since Aug. 23 when he fouled a pitch off his ankle.
UP NEXT
Reds RHP Anthony DeSclafani (7-10, 3.84) will be trying to end a four-game skid that dates to Aug. 4, while Cubs RHP Dan Haren (8-9, 3.90) will be looking for his first win since Aug. 11 after losing two out of his last three starts.
SEPTEMBER CALL UPS
The Cubs will call up INF Javier Baez, OF Quintin Berry, RHP Trevor Cahill and RHP Tsuyoshi Wada on Tuesday.