Catchings helps Fever beat Sky to force Game 3 in East semis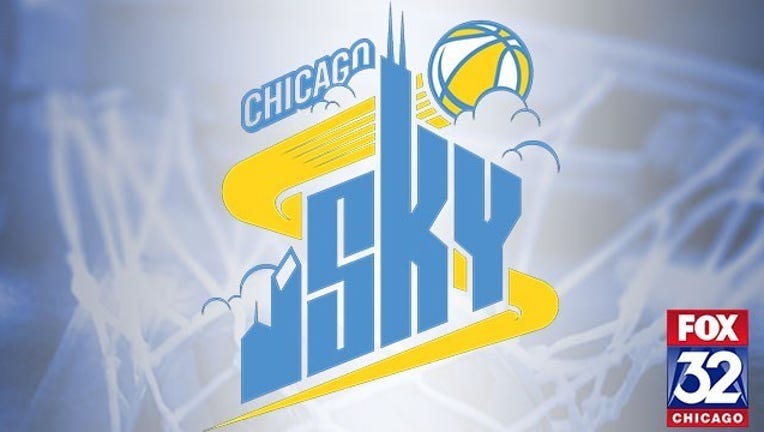 article
INDIANAPOLIS (AP) — The Indiana Fever finally found a way to beat the Chicago Sky, just in time to prolong their season.
Tamika Catchings scored 22 points to help the Fever hold off the Sky 89-82 Saturday night and force a deciding Game 3 in their Eastern Conference semifinal series.
The Fever lost all four regular season meetings with the Sky and the opener of this playoff series.
Catchings scored six points down the stretch as Indiana outscored Chicago 12-4 over the final 5:35 to even the best-of-three series.
"Our focus down the stretch was magnified," Catchings said. "We executed offensively and defensively. Everybody zoned in. You could see it in their eyes. The first game we were so tense, like we wanted win the game so bad and everybody individually wanted to win it and down the stretch we just kind of fell apart a little bit.
"(Tonight) it looked like everybody was just loose and looked like everybody was just focused. We were energized."
Catchings also helped limit WNBA MVP Elena Delle Donne to 11 points on 3-for-9 shooting from the field. Delle Donne, who averaged a league-best 23.4 points during the season, has been held to a total of 25 points while shooting 8 for 24 from the field in this series.
Chicago coach Pokey Chatman was more concerned with her team's defensive lapses than with Delle Donne's offensive struggles.
"Let's face it. You're not going to win giving up 89 in the playoffs," she said. "You have to give yourself a chance on the defensive end."
Shavonte Zellous had 16 points and Briann January added 14 for the Fever.
January's jumper gave Indiana a 79-78 lead with 5 1/2 minutes left. Catchings made two free throws and Marissa Coleman added a jumper to put the Fever up 85-80 with 3 minutes remaining.
Vandersloot's layup pulled the Sky within three, but Catchings had a basket and then made two free throws with 24.9 seconds left to close the scoring.
Indiana now has a postseason victory for the ninth straight year, extending its WNBA record.
Catchings deflected some credit for the victory to Zellous, who scored seven points in a 1:22 stretch late in the first quarter to help Indiana break out of its early offensive funk.
"When she's playing like that," Catchings said, "nobody can stop us."
Courtney Vandersloot scored 19 points and Allie Quigley had 14 for the Sky. Erika De Souza also scored 11 points.
Game 3 is Monday night in Chicago
"These are the pressure moments you live for," Fever coach Stephanie White said. "You do all the preparation in the preseason and you go through a grueling season to live for this moment. Now you've got to take advantage of this moment."