Chicago Blackhawks announce release of Stanley Cup movie, book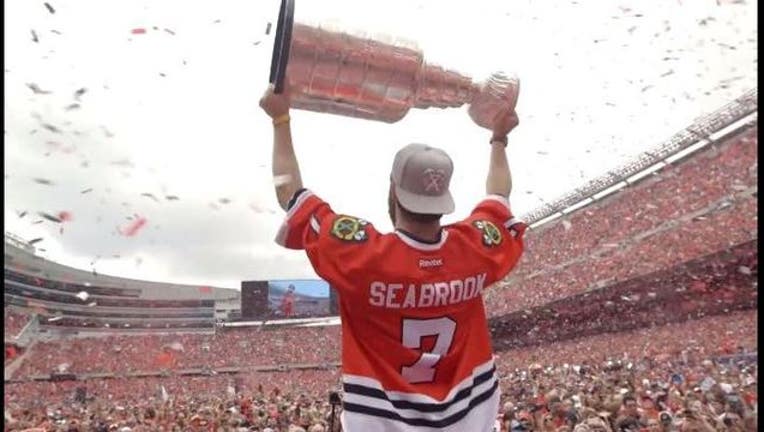 article
CHICAGO (FOX 32 News) - Monday, the Chicago Blackhawks announced the upcoming release of their 2015 Stanley Cup championship movie and book. 
The book, titled "One Goal III: The Inside Story of the 2015 Stanley Cup Champion Chicago Blackhawks," will go on sale on Tuesday, Nov. 10 and "Hat Trick" will be released on DVD and Blu-ray on Tuesday, Nov. 17, according to a press release from the Blackhawks. 
The video was produced by same group that created "17 Seconds" and takes fans back to Game 6 of the 2015 Stanley Cup Playoffs, when the Blackhawks beat Tampa Bay Lightning at the United Center. The win marked the team's first Stanley Cup-clinching victory at home since 1938. 
Both the movie and book will be available for purchase at all Blackhawks Store locations and on Shop.NHL.com.
"Hat Trick" will also be sold at Chicagoland Jewel-Osco locations beginning Friday, Nov. 20. Profits from the sales at Jewel will be donated to Blackhawks charities. 
The Chicago Blackhawks posted a preview of the movie on their Facebook page Monday afternoon. Check it out in the video player below: