Chicago Sky spoil Griner's home debut with 75-69 win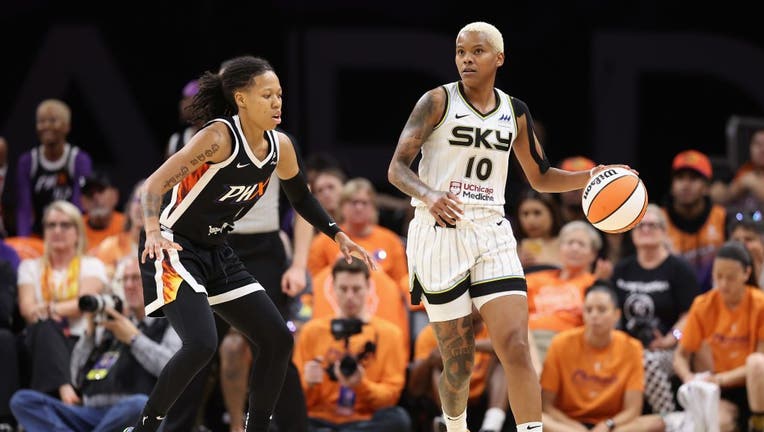 article
PHOENIX - Kahleah Copper scored 15 points and the Chicago Sky spoiled Brittney Griner's regular-season home debut, holding on down the stretch for a 75-69 win over the Phoenix Mercury on Sunday.
Griner finished with 27 points, 10 rebounds and four blocked shots in her first regular-season home game since being released after spending more than 10 months in a Russian prison.
She nor the Mercury could do enough to pull out the win.
Chicago led by 11 in the second half, but Phoenix pulled within 66-64 on Diana Taurasi's 3-pointer with three minutes left. After the Sky pushed the lead back to five, Griner scored on a three-point play to make it 69-67 and the Mercury forced a miss.
SUBSCRIBE TO FOX 32 ON YOUTUBE
Chicago's Dana Evans then hit a running bank shot sandwiched between two Phoenix turnovers and Rebekah Gardner hit two free throws to seal it with 16 seconds left.
Evans finished with 13 points and Courtney Williams added 12 for the Sky (2-0).
Taurasi had 16 points and Sug Sutton added 13 for Phoenix (0-2).