Cousins leads way as Redskins pound Bears 41-21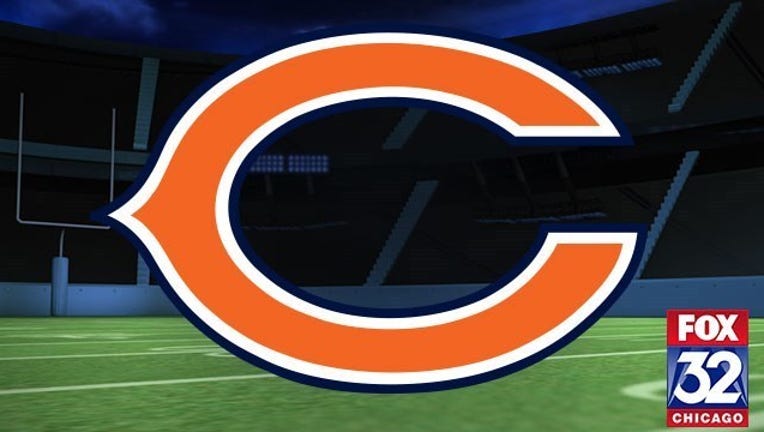 article
CHICAGO (AP) - Kirk Cousins and the Washington Redskins knew they needed help if they are going to make the playoffs for the second straight year.
A dominant victory didn't change that.
Cousins threw for a touchdown and ran for two more, and the Redskins gave their fading playoff hopes a boost with a 41-21 victory over the Chicago Bears on Saturday.
DeSean Jackson added 114 yards receiving, and Washington (8-6-1) intercepted Matt Barkley five times in an easy victory.
"There was a sense of urgency," Cousins said. "There always is, though."
The Redskins still need help to get to the playoffs. But after relinquishing control of the second wild card with a loss to Carolina on Monday night, they bounced back in a big way. They close out the season at home against the New York Giants next week, and there's no need to remind Jackson how big that game will be.
"Our backs are against the wall," he said. "It's kind of been against the wall the past couple of weeks. As long as we take advantage of our opportunities to do what we need to do to win a football game."
Eighth in the NFC behind Green Bay and Tampa Bay coming into Saturday's game and with a chance to get eliminated from contention, Washington scored 14 points in the first quarter after struggling to score early in recent games and never really was threatened by the Bears (3-12).
Cousins, shaky against Carolina, was 18 of 29 for 270 yards. He threw a 17-yard touchdown to Chris Thompson in the first quarter and scored on a 9-yard run in the second . He also pushed in from the 1 late in the third to make it 31-14.
Jackson had a 57-yard reception , but left after he got hit in the jaw while blocking in the third quarter. He said he could have stayed in, but coach Jay Gruden took a cautious approach.
Pierre Garcon caught four passes for 94 yards.
Thompson had a rushing touchdown in the first quarter to go with his scoring catch. Josh Norman and Bashaud Breeland each had two interceptions, and the Redskins won their seventh straight against Chicago.
SMALL CROWD
About the only good news for the Bears was there weren't many fans watching. They distributed 57,953 tickets and 39,837 people showed up.
Barkley's five interceptions matched the second-highest total in Bears history and were the most since Jay Cutler threw five against San Francisco on Nov. 12, 2009.
"I feel on some plays I tried to win the game on that play, tried to do too much," he said. "And those are just times when you have to eat it and live to see another play."
Cameron Meredith added 135 yards receiving and Alshon Jeffery had 92. Jordan Howard ran for 119 yards, but the Bears gave up a season high in yards for the second straight week. This time, Washington went off for 478 after Green Bay racked up 451.
The best the Bears can do now is finish 4-12 and match their worst record since 2002. The last time they won fewer than four games in a non-strike year was when they went 3-11 in 1973.
"Lot of things in that game that we could have done better," defensive end Akiem Hicks said. "Seems to be the story of the year."
STRONG START
The Redskins grabbed a 14-0 lead after being held to a total of three first-quarter points in the previous four games.
Washington scored on four straight possessions, starting with Thompson's 7-yard run up the middle midway through the quarter.
COLORFUL THREADS
Cousins was dressed for the holiday after the game. He wore a green jacket emblazoned with Christmas ornaments that he said his wife packed.
"My wife always packs my suit and I just grab the bag," Cousins said. "I opened it up just now and saw this. It comes with pants and a matching tie. I thought that was overkill."
INJURY REPORT
Redskins: TE Jordan Reed sat out because of a sprained left shoulder. Reed was favoring his shoulder during Monday's loss to Carolina before being ejected for throwing a punch.
Bears: LB Leonard Floyd exited early in the second quarter because of a concussion and was taken from the sideline on a cart. The first-round draft pick missed a game last month because of a concussion after taking a scary hit against the New York Giants. ... DB Deon Bush (ankle) and TE Daniel Brown (shoulder) also left the game. ... The Bears held out CB Cre'Von LeBlanc because of a knee injury.
UP NEXT
Redskins: Host the New York Giants on Jan. 1.
Bears: Visit Minnesota on Jan. 1.
___
AP NFL website: http://www.pro32.ap.org and http://twitter.com/AP_NFL