Cubs exercise Quintana $11.5M option, decline Holland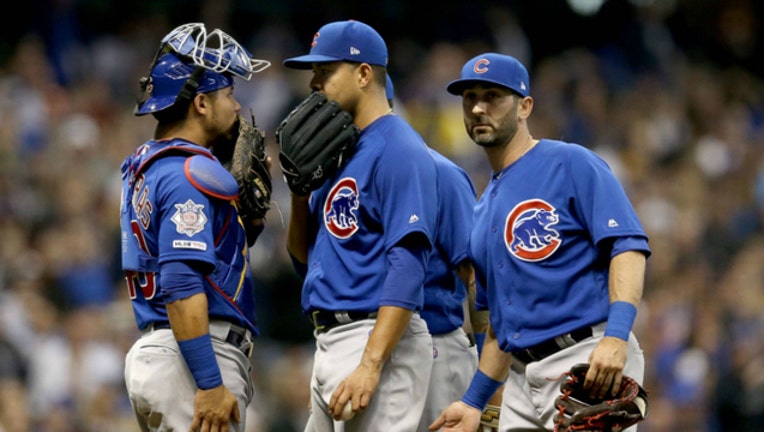 CHICAGO - The Cubs exercised their $11.5 million option for 2020 on pitcher Jose Quintana on Saturday and declined their $6.5 million option on left-hander Derek Holland, which triggered a $500,000 buyout.   
Quintana, a left-hander who turns 31 in January, was 13-9 with a 4.68 ERA in 32 appearances last season. Acquired from the White Sox in July 2017, Quintana is 33-23 with a 4.23 ERA in 78 appearances for the Cubs.   
Quintana's contract, signed with the White Sox in March 2014, originally guaranteed $22 million and included two option years. It will wind up being worth $42 million over seven seasons.   
If Chicago had declined the option, Quintana would have received a $1 million buyout.   
The 33-year-old Holland was 0-1 with a 6.89 ERA in 20 games for Chicago last season after he was acquired from San Francisco on July 26, a deal that included cash and reduced Chicago's commitment to $425,000 of Holland's $6.5 million salary. As part of the trade, San Francisco agreed to pay Chicago $500,000 if the Cubs declined Holland's option.