Cubs fall to Pirates 5-4 in Game 1 of doubleheader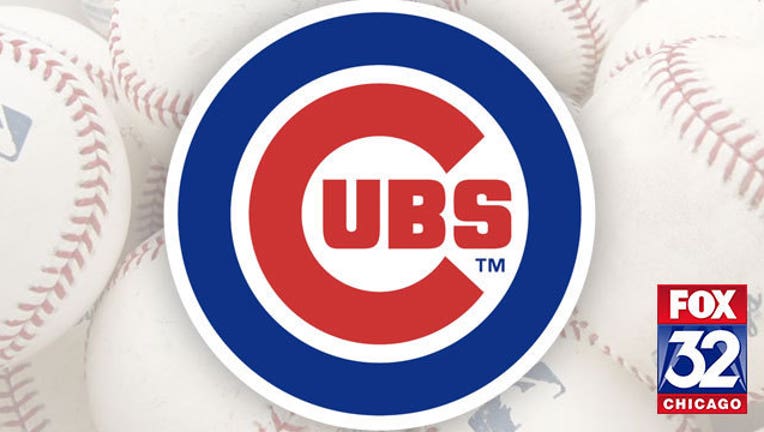 PITTSBURGH (AP) - A quick look at the Chicago Cubs' rotation gives Jason Hammel a pretty good idea where he stands.
At the moment, it's not nearly good enough on a team trying to track down the Pittsburgh Pirates for the top spot in the NL wild card.
Hammel failed to get out of the fourth inning, and while a late Chicago rally got him off the hook, the bullpen slipped late in a 5-4 loss to Pittsburgh in the first game of a day-night doubleheader.
"What I'm doing right now isn't acceptable," Hammel said. "I've got to get to work because we're running out of time."
The Cubs dropped five games behind Pittsburgh in the race to host the wild-card game.
Pittsburgh broke a 4-4 tie in the eighth when Pirates' pinch-runner Pedro Florimon stole second, moved to third when the throw from Chicago catcher Jesus Montero skittered into center field and scored on Starling Marte's sacrifice fly off Justin Grimm (3-5).
"I'm beating myself," Grimm said. "Other teams aren't beating me. I'm beating myself."
Montero had two hits for the Cubs, who took advantage of two wild pitches from Pittsburgh reliever Joakim Soria to rally from a 4-1 deficit. It wasn't enough, however, to keep them from falling further behind the streaking Pirates.
"There were a lot of gifted runs in that game," Chicago manager Joe Maddon said. "We gave them runs, and they gave us runs, too, but we've got to do a better job, especially in a close game."
Hammel allowed four runs in 3 2-3 innings. Travis Snider hit a two-run single in the first, and Neil Walker added a two-run double in the fourth that sent Hammel off in favor of reliever Trevor Cahill.
"It (ticks) me off," said Hammel, who has just two wins in his last eight starts. "Starters set the tone and I haven't done that in a while."
Tony Watson (4-1) pitched a scoreless eighth for the Pirates. Mark Melancon worked a perfect ninth for his major league-leading 46th save, tying the club record Mike Williams set in 2002.
Pittsburgh improved to 32-15 in one-run games, including 21-5 at PNC Park.
Pittsburgh starter Gerrit Cole gave up four runs, three earned, in 6 1-3 innings in his return after the Pirates skipped his last turn in hopes of giving their 25-year-old ace a breather before the stretch run. Cole struck out eight without issuing a walk and settled down after surrendering an unearned run in the first. He retired 11 straight at one point before the Cubs took advantage of a couple breaks to get back in it in the seventh.
Montero singled off first baseman Alvarez's glove with one out, and Starlin Castro followed with a grounder that kicked off Cole's leg. Pinch-hitter Tommy La Stella doubled home Montero, and the Cubs tied it without needing a hit thanks to the wild pitches by Soria, who now has five wild pitches in 21 appearances with the Pirates after not throwing one in 46 games with Detroit.
YOU'RE OUT
Pittsburgh collected its major league-leading 32nd outfield assist in the fifth when right fielder Gregory Polanco threw out Cahill at first on a sharp liner. The play wasn't even that close, with Polanco's throw beating Cahill - making just his seventh plate appearance of the season - by at least two steps.
"I let Pedro (Alvarez) know before it happened," Polanco said. "...I tell him I'm playing shallow, if he hits it over here, I'm going to throw it. I know he's not fast."
Marte leads the Pirates with 12 outfield assists, followed by Polanco (10) and McCutchen (7).
UP NEXT
Cubs: LHP Jon Lester (9-10, 3.50) goes for just his second win in his last six starts in the second game. Lester is 1-1 with a 2.08 ERA in two career starts against Pittsburgh, including seven strong innings in a victory on May 16.
Pirates: LHP J.A. Happ will take a five-game winning streak into the second game. Happ is 5-1 with a 1.79 ERA in seven starts for Pittsburgh since being acquired from Seattle at the trade deadline.