Cubs' Maddon stands by not using Davis, questions criticism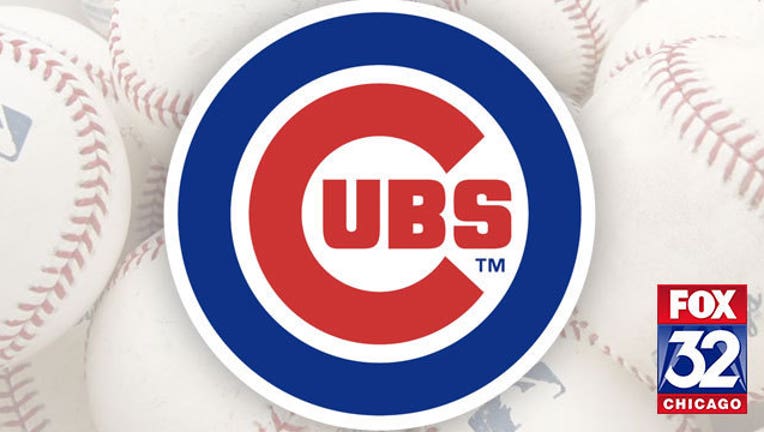 article
CHICAGO (AP) - Cubs manager Joe Maddon stood by his decision not to use All-Star closer Wade Davis in Chicago's loss to the Los Angeles Dodgers in Game 2 of the NL Championship Series and questioned the criticism coming his way.
Maddon insisted Monday that Davis was only available for one inning in a save situation. He dismissed the second guessing, a day after John Lackey gave up a three-run homer to Justin Turner in the ninth to send Los Angeles to a 4-1 win and a 2-0 series lead.
Game 3 is Tuesday at Wrigley Field, with Yu Darvish starting for the Dodgers and Kyle Hendricks pitching for the Cubs.
Maddon said Davis was still limited after a seven-out save in Chicago's wild Game 5 victory over Washington in their NL Division Series.
"I don't understand why that's difficult to understand," he said. "And furthermore, you have to also understand it wasn't the last game of the year - or the second-to-the-last game of the year. It was about winning eight more games. All these things are factors. I really hope that you all understand that social media doesn't count at all. Twitter doesn't count at all. And really, as sports writers, you should be doing a better job than relying on Twitter to write a story, quite frankly."
The Cubs are in a difficult spot, trailing the team that led the majors with 104 wins. But they've come back before, rallying from 3-1 down in the World Series last fall to beat Cleveland for their first championship since 1908. In the Division Series this year, they pulled out a 9-8 victory at Washington after they failed to close out the Nationals at Wrigley Field.
The Dodgers know better than to start planning a championship celebration.
"I think up to this point we've done everything we can to put ourselves in a good position, but there is a long way to go," manager Dave Roberts said. "And this team, the Cubs are not going to quit fighting and competing."
While the Dodgers have gotten big contributions from Turner and their bullpen, Chicago's sluggers and relievers are struggling.
"There is nobody in that lineup that I can (go) easy on," Darvish said through an interpreter. "So it's going to be a battle."
The Cubs are counting on Kris Bryant and Anthony Rizzo to get going with the two a combined 1 for 14 in this series. It wouldn't hurt, either, if Javier Baez picked it up at the plate. The co-MVP of last year's NLCS, he is 0 for 19 in the playoffs.
As for Chicago's relievers?
A strength of Chicago's during the season, the bullpen has a 7.03 ERA in the playoffs. With the relievers struggling, some of Maddon's moves have backfired in a big way.
The decision to bring in Lackey for Brian Duensing on Sunday turned more than a few heads. But with a runner on second and two out in the ninth, that's exactly what Maddon did.
Pitching on consecutive days for the first time in his 15-year career, Lackey walked Chris Taylor on six pitches. Turner then ended the game when he drove a 1-0 fastball out to center, setting off a wild celebration and raising more questions about Maddon's handling of the bullpen.
Lackey gave up 36 home runs during the regular season, more than any other National League pitcher. Davis had been throwing lightly in the bullpen, though Maddon said he was "probably testing his arm" - not getting ready to enter the game.
"Whatever the narrative is, it's really a false narrative," Maddon said. "He was not coming into that game until we grabbed the lead. He was not going to pitch more than three outs. That's it."
Former closer Aroldis Chapman criticized the heavy workload Maddon gave him in the final three games of last year's championship run. This time, the bullpen simply isn't clicking in the postseason.
Carl Edwards Jr. and Mike Montgomery have struggled in a big way for Chicago. Davis has been a bit shaky, too, with a 4.15 ERA. He gave up a grand slam to Michael A. Taylor in Game 4 of the NLDS.
"The Nationals, Dodgers - they're deep lineups," Hendricks said. "They work the at-bats. At the end of the games now they're taking advantage of some bad pitches really, that's it. Our bullpen has been solid, man. It's solid all year. They were our strength the first half while the starters were struggling."
NOTE: Roberts said All-Star SS Corey Seager - left off the NLCS roster because of a back injury - was not accompanying the Dodgers to Chicago. He does not envision Seager joining them for Game 4 or a potential Game 5 at Wrigley Field.
___
More AP baseball: https://apnews.com/tag/MLBbaseball