Cubs rip Reds 9-2 for best start since 1985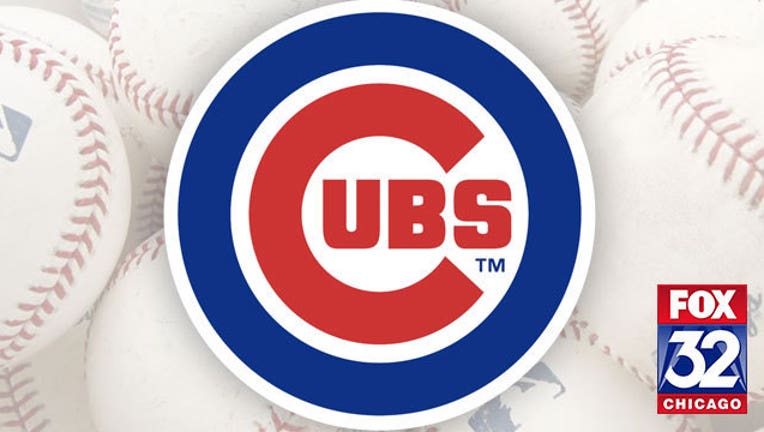 article
CHICAGO (AP) - From the top spot in the order all the way to the bottom, the Chicago Cubs walked all over the Cincinnati Reds.
Even John Lackey got into the act.
Lackey pitched into the seventh inning and had one of Chicago's 10 walks, helping the Cubs equal the best eight-game start in franchise history with a 9-2 victory on Wednesday night.
"This lineup's deep," Lackey said. "Looking from the other side as a pitcher, it's tough to get through without suffering a little bit of damage."
Miguel Montero walked twice and scored three times as the Cubs improved to 7-1 for the first time since 1985 and just the 11th time overall. Kris Bryant hit his first homer of the season, and Jason Heyward contributed a two-run single and a diving grab to take a hit away from Scott Schebler in the fourth.
Chicago leads the majors with 48 walks and has outscored its opponents 56-20 during its impressive start.
"Big at-bats all night long," manager Joe Maddon said. "We were not chasing out of the zone up and down the lineup."
Lackey (2-0) allowed two runs and six hits in 6 2/3 innings in his first start at Wrigley Field since he signed a $32 million, two-year deal with Chicago in free agency over the winter. He struck out seven and walked three, rebounding nicely from a shaky start at Arizona last Thursday.
The last time the right-hander took the mound at the Cubs' longtime home, he lasted just three innings in the Cardinals' 6-4 loss in the clinching Game 4 of the NL Division Series in October.
Lackey also contributed at the plate, chasing Alfredo Simon with a two-out RBI single in Chicago's five-run first. Jorge Soler had a sacrifice fly and Addison Russell singled home a run before Lackey drove in Montero with a grounder into right field.
Simon (0-1) allowed five runs and four hits in the shortest start of his career. His previous worst was four outs for Baltimore at Texas on April 14, 2009.
"I'm a pitcher who throws a lot of strikes but today my balls were away and that was the trouble," Simon said.
Jay Bruce and Ivan De Jesus each drove in a run for Cincinnati, which used five relievers. Eugenio Suarez had two hits.
"It was a painful game to watch, just from a tempo perspective," Reds manager Bryan Price said.
BRYANT'S BLAST
Chicago had a 7-1 lead in the fourth when Bryant lined a 2-0 pitch from Keyvius Sampson over the wall in left for a solo shot. He also had a bases-loaded walk in the first.
Bryant made his major league debut last April and hit his first homer in his 21st game. He finished with 26 and was the unanimous choice for NL Rookie of the Year.
"I think it took over 20 games last year," Bryant said. "Yeah, always good to get the first one out of the way."
TRAINER'S ROOM
Reds: C Devin Mesoraco (right hip tightness) and SS Zack Cozart (quadriceps) were out of the starting lineup. Price said they got "a little banged up" in Monday's loss to the Cubs.
Cubs: INF Javier Baez (left thumb contusion) went 1 for 4 and scored a run in a rehab appearance with Triple-A Iowa. He could rejoin the team by the end of the week. "He's getting close," Maddon said. "We just want to make sure that he's well, that he feels good at the plate, that he's seeing the ball well." ... Maddon said Wrigley Field's new home clubhouse makes it easier for C-OF Kyle Schwarber to stay around the team while he recovers from his season-ending left leg injury. "Why is this facility so important? This is a perfect example of why," he said. Maddon had no update when asked about a date for Schwarber's surgery.
UP NEXT
Reds right-hander Raisel Iglesias (1-0, 2.31 ERA) and Cubs right-hander Jason Hammel (0-0, 1.50 ERA) are scheduled to pitch in the series finale on Thursday night. Iglesias got the win his last time out, allowing one run in 5 2/3 innings in a 5-1 victory over Pittsburgh. Hammel is making his second start of the year after pitching six innings of one-run ball in a no-decision at Arizona on Friday.
___
Jay Cohen can be reached at http://www.twitter.com/jcohenap