Cubs say they'll cover Ernie Banks funeral costs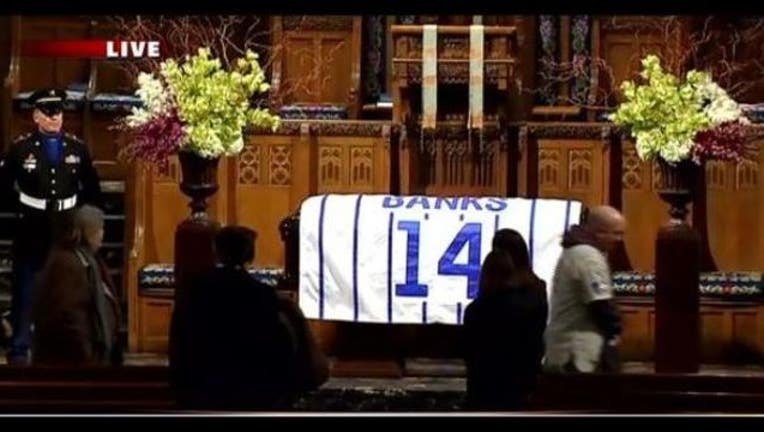 article
The Chicago Cubs say they will pay for funeral costs for Cubs great Ernie Banks after a funeral home filed a claim against his estate for $35,000.
Team spokesman Julian Green says the team will pay to settle the claim, filed Wednesday by Donnellan Family Funeral Services.
The funeral home's claim came amid a legal challenge by Banks' widow of a will Banks signed in October that leaves all his assets to caretaker Regina Rice. Last month, a judge ordered Rice to provide a full accounting of Banks' estate after her attorney said Banks had assets worth just $16,000 when he died in January.
Banks' widow went to court to prevent what she says was Rice's effort to cremate Banks' remains.
Copyright 2015 The Associated Press. All rights reserved. This material may not be published, broadcast, rewritten or redistributed.