DePaul makes 11 3-pointers, routs James Madison 97-67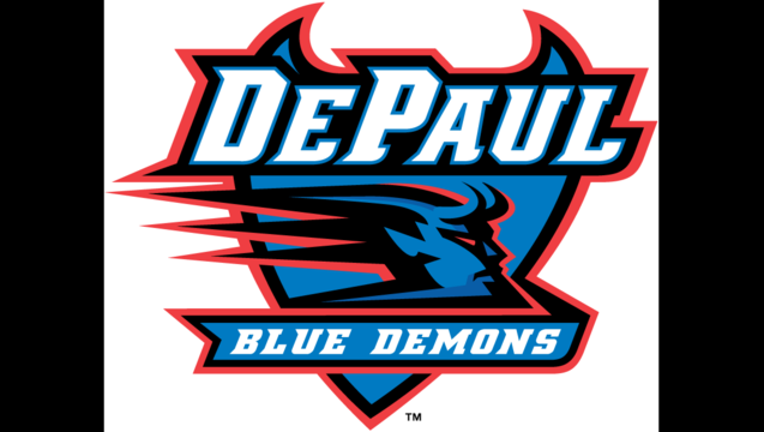 article
LOUISVILLE, Ky. (AP) — DePaul used hot 3-point shooting to rout James Madison.
The Blue Demons made 11 3-pointers to rout the 11th-seeded Dukes 97-67 on Friday in the first round of the women's NCAA Tournament.
Jessica January led sixth-seeded DePaul with 18 points on 7-of-11 shooting. Jacqui Grant added 15 points and nine rebounds. The Blue Demons shot an impressive 52 percent from beyond the arc (11 of 21) and 54 percent from the field (37 of 69).
DePaul (26-8) made 8 of 13 first-half 3s and shot 22 of 36 (61 percent) from the field to lead 55-30 at the break. They were season highs for both points and field goal percentage in the first 20 minutes.
"I think everyone came out so focused," guard Chanise Jenkins said. "We were energized and competitive."
Ashley Perez led James Madison (27-6) with 20 points and Jazmon Gwathmey added 19. The loss ended a 20-game winning streak for the Dukes.
James Madison entered the game leading the nation in 3-point field goal defense (23 percent).
A slow start doomed the Dukes, who hit just 4-of-18 shots in the opening quarter. DePaul used a 10-0 run in less than two minutes to take a 15-6 lead midway through the first quarter and led 27-14 after one quarter.
DePaul's eighth 3-pointer capped a 9-0 run in less than 2 minutes that gave the Blue Demons their biggest first-half lead at 28 with 2:15 left. They made four 3s in each of the first two quarters as six players connected from behind the arc.
"The system is fantastic," James Madison coach Kenny Brooks said of DePaul. "It reminds me a lot of like the LA Clippers. They set a lot of ball screens and you're one or two seconds behind and they were throwing it up . It's really hard. You pick your poison what you want to take away."
DePaul stretched their lead in the second half, with a layup from Jenkins, the Big East player of the year, extending the advantage to 35 at 8:01 left.
TIP-INS
DePaul: The Blue Demons entered as the nation's seventh-best scoring team at 81 points a game. Their previous high for first-half points (54) and field goal shooting (60 percent) this year was against Providence on Jan. 24. ... This is DePaul's 14th straight NCAA appearance and the team has reached the second round in six of the last seven seasons.
James Madison: The Dukes shot 31 percent (22 of 72). ... DePaul's 55 points in the first half tied for the most points JMU gave up this season. ... Colonial Athletic Association freshman of the year Kayla Cooper-Williams added a double-double with 10 points and 10 rebounds.
FOUNDATION OF SHARING
DePaul had 24 assists on 37 field goals, better than their 21 per game average.
"I think it's the foundation, the essence of what basketball is all about: sharing and sharing and sharing," Bruno said. "It's really the only offensive goal we have is to lead the nation in assists."
The Blue Demons rank second behind only top-ranked Connecticut in assists per game.
EMOTIONAL EXIT
Gwathmey, the CAA's player of the year, fouled out with 5:48 left in the game. She left the game in tears, consoled on the sideline by her coach.
"To go out with these girls, I couldn't ask for a better team to go out on," said the senior who averaged more than 20 points a game.
UP NEXT
DePaul: Plays Louisville on Sunday in the second round.
James Madison: Season over.