DeShields helps Sky hold off Liberty 103-99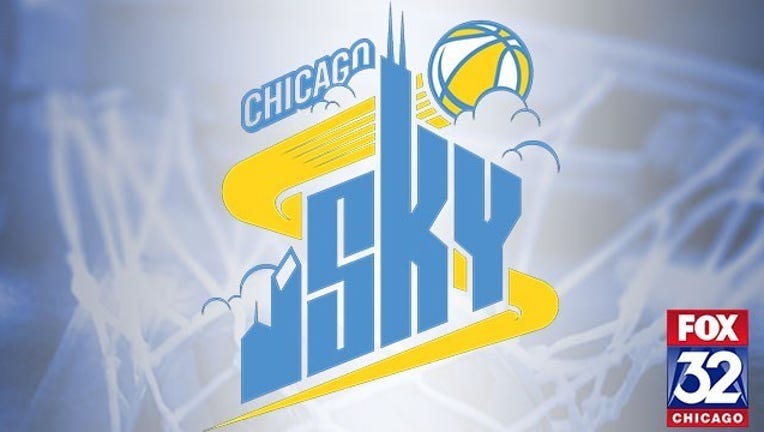 article
WHITE PLAINS, N.Y. (AP) - After suffering through a rough part of their season, the Chicago Sky are starting to play well.
Diamond DeShields led a balanced offense with 22 points and the Sky beat the Liberty 103-99 on Friday night.
Courtney Vandersloot added 14 points and 11 assists for the Sky (6-9). They have won three straight since a six-game skid.
"It's a good road win for us. Good team win with a lot of people stepped up," Vandersloot said. "Those are the types of wins you really enjoy on the road. We play this team in less than 48 hours, we've got to regroup and build off this one."
Chicago led for most of the second half and was up 99-93 before Tina Charles hit a 3-pointer with 28 seconds left to get New York within three points. Allie Quigley hit two free throws with 14.2 seconds remaining to make it a two-possession game.
After a timeout by the Liberty, Epiphanny Prince hit a 3-pointer to make it a two-point game. Vandersloot hit two free throws five seconds later to make it 103-99 and New York fell just short again.
The Liberty (4-11) were coming off a last-second loss in Washington on Thursday night. They put up a season-high in points, but couldn't get stops down the stretch to end a five-game losing skid.
"When you're in the midst of a season not going your way, you can't focus on the frustrating parts, just the good things that come out of it," Charles said. "At the end of the day we need to get stops. ... Down the stretch we need to focus on the defensive end. Offensively things are starting to come together. It looks like we're getting over that hump. Piph is coming into her own."
It's New York's longest losing streak since the 2014 season when the team also lost five in a row.
"We're close, just a play here and there that's costing us," New York's Shavonte Zellous said. "It's frustrating, but we're staying together and know that we can get on a roll."
Charles scored 24 points to lead New York, and Prince added 21.
TRAINING ROOM:
New York forward Marissa Coleman missed her third straight game with a sprained right ankle.
"I'm day-to-day," Coleman said after the game. "I rolled it in Los Angeles and it's getting better every day."
UP NEXT:
The teams will play again Sunday in Chicago to finish off the home and home series.