Fitzgerald looking for turnaround at Northwestern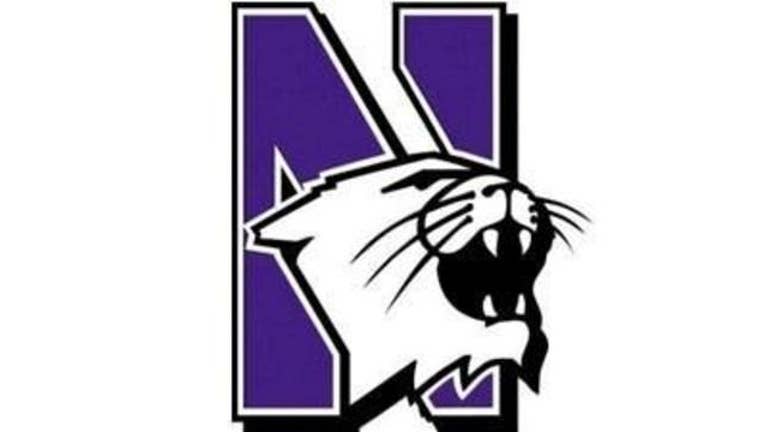 EVANSTON, Ill. (AP) — On the outside, it is the same frenetic Pat Fitzgerald. On a typically warm August afternoon, he is barking out orders at practice, even throwing his hat on the field to call a holding penalty.
There is no retreat for the former Northwestern linebacker and current coach of the Wildcats, looking for a rebound in his 10th year in charge of his alma mater. But it is a different Fitzgerald, coming off consecutive losing seasons for the first time since he took over in Evanston.
"I think I've become more patient and I think I've become a better teacher," he said, "not only life and all that, but just how to go about the mental approach or the preparation in this game, and how to respond from adversity."
Fitzgerald guided Northwestern to the best five-year run in the history of the program from 2008-2012, making five consecutive bowls, capped by a victory over Mississippi State for the Wildcats' first bowl win since 1949. The 34-20 victory over the Bulldogs in the Gator Bowl also lifted the Wildcats to their only 10-win season since 1995.
What followed was two straight years of mostly stinging disappointments. Northwestern dropped seven of eight Big Ten games on its way to a 5-7 mark in 2013, and then was doomed by a slow start while finishing with the same overall record a year ago.
"I'd like to have about eight to nine plays back, and we'd be in seven straight bowl games," Fitzgerald said Friday after the first practice of camp in full pads. "But that's the facts of football, that just makes it great."
Last season was practically derailed before it started, with Northwestern thrust into the middle of a roiling debate over the state of college athletics. A ruling by a regional director for the National Labor Relations Board cleared the way for the team to form the first union for college athletes, prompting many of the Wildcats to walk a thin line between appreciation for their program and school, and their perceived need for change in the larger system.
The university appealed the decision, and the result of a secret ballot last April 25 is still unknown.
While the NLRB has yet to announce a final ruling — that could come as soon as this month — the Wildcats are talking about normal preseason issues, like a three-way competition at quarterback between Zack Oliver, Matt Alviti and Clayton Thorson.
"I think we're right in the middle of it," Fitzgerald said. "I think there's good plays and bad plays and coachable moments."
Oliver, who graduated in June, played in four games last season, throwing for 367 yards and two touchdowns with three interceptions. Alviti also played in four games a year ago, but attempted just four passes, and Thorson is a redshirt freshman who was a highly regarded recruit out of nearby Wheaton, Illinois.
"Every year since I've been here there's been a quarterback competition," Oliver said, "and I think that relationship between the quarterbacks has always been very, very good, and it's going to help whoever gets the starting position when the season comes around because they have those two other guys right by their side."
Fitzgerald also thinks the Wildcats could benefit from an experiment involving his lines, wide receivers and defensive backs. Looking to pass along the personality of his defensive line and defensive backs to the rest of his team, Fitzgerald mixed up the linemen on both sides of the ball and the backs and receivers for some offseason competition.
"I think sometimes when you go against your own position group, sometimes it falls into a little bit of a brother-in-law, so to speak, mentality," he said. "When you're going against a guy on the other side of the ball, it's ultra-competitive every day."
Offensive lineman Geoff Mogus said it helped him learn more about what defensive linemen look for when they line up for a play. But he brushed away the idea of adopting a personality from the defensive linemen.
"I think it's kind of both ways," he said. "I think we kind of give to them, and they give to us."
Fitzgerald will get a closer look at how it worked out when Northwestern opens the season against Stanford on Sept. 5. It also travels to Duke two weeks later, but the Wildcats' schedule doesn't include defending national champion Ohio State or perennial Big Ten power Michigan State.
"I think we've got a lot of chemistry this year," Mogus said. "I think we have a lot more trust than we did last year. We got guys that can step up, too. We're very deep."
___
Jay Cohen can be reached at http://www.twitter.com/jcohenap