Former Blackhawk Tom Lysiak dies of leukemia at age 63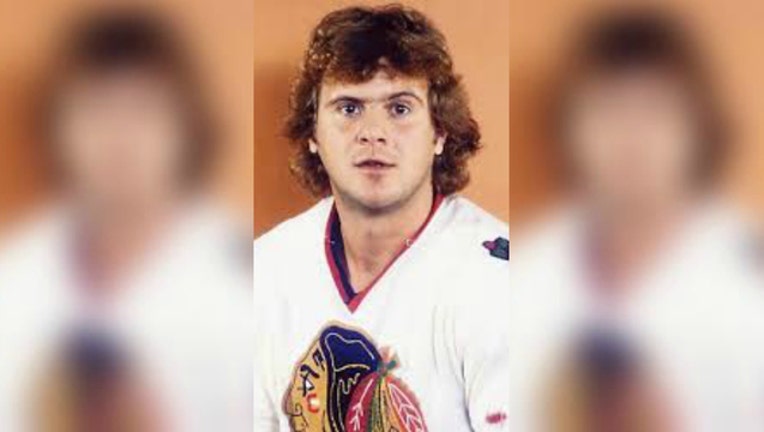 article
CHICAGO (AP) - Former NHL All-Star Tom Lysiak has died of leukemia at the age of 63.
Lysiak's daughter, Jessie Lysiak Braun, confirmed on Twitter that he died Monday.
He played 13 NHL seasons with the Atlanta Flames and Chicago Blackhawks, putting up 292 goals and 551 assists in 919 career games. Lysiak made the All-Star Game in 1975, 1976 and 1977.
In the process, Lysiak also made a fan for life out of Ed Olczyk, who idolized the center from High Prairie, Alberta, while growing up in Chicago. Olczyk's friend sent a letter to Lysiak when they were 14 saying the aspiring pro hockey player wanted to be his teammate someday, and Lysiak responded with a signed picture.
"On that picture it says: 'To Eddie, hope someday we can play together. Best wishes, Tommy Lysiak,'" Olczyk said Tuesday. "I thought that was like the greatest thing ever. I still have that picture on my mantle at home. There's not a day that I don't see it."
Olczyk went on to play two seasons as a teammate of Lysiak's with the Blackhawks and showed him, his wife and daughter that photo a few years ago. When play-by-play announcer Mike Emrick offered his on-air condolences Monday night during Game 1 of the Stanley Cup Final to Lysiak's family, including son-in-law Justin Braun of the San Jose Sharks, Olczyk said it was difficult to get through the emotions of the moment.
Braun, who is married to Lysiak's daughter, is expected to leave the team temporarily after Game 2 in Pittsburgh on Wednesday to attend his father-in-law's funeral.
"It's a tough situation. To Justin's credit, he was business as usual," Sharks coach Peter DeBoer told reporters in Pittsburgh on Tuesday. "You feel for him. He went out there, he battled for us under tough circumstances."
On the ice, Lysiak was the runner up for rookie of the year in 1973-74, and after being dealt to Chicago was the Blackhawks' leading scorer in 1980-81 with 76 points. Lysiak was given a 20-game suspension, one of the longest in NHL history, for tripping linesman Ron Foyt during a 1983 game against the Hartford Whalers.
During his junior career, Lysiak starred for the Medicine Hat Tigers of the Western Canadian Hockey League, recording 297 points in 144 games and winning scoring titles in 1972 and 1973. He helped the Tigers to a WCHL title and an appearance at the Memorial Cup in the 1972-73 season.
Tigers President Darrell Maser said in a statement that Lysiak "is definitely considered to be, by many people, the greatest Tiger player of all time."
Olczyk said he was lucky to play with Lysiak and now-Los Angeles Kings coach Darryl Sutter during his first NHL game. Almost 40 years later, he still thinks highly of Lysiak as a person and a player.
"He was a great mentor, he was a really good player, a very underrated player when it came to the passing and the faceoffs and what have you," Olczyk said.