Garcia, Rollins homer as White Sox beat Brewers 10-6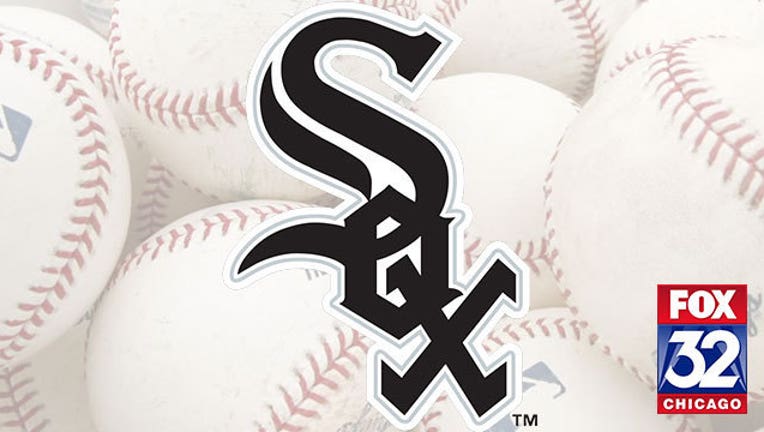 article
GLENDALE, Ariz. (AP) — Austin Jackson's signing added depth to the Chicago White Sox outfield. Avisail Garcia made a strong pitch not to be the odd man out Tuesday.
Garcia had three hits, including his first spring home run, and Adam Eaton also went 3 for 4 as the White Sox pounded the Milwaukee Brewers 10-6.
Adding Jackson, a free agent, figures to have the most impact on Garcia and Eaton. Jackson has mostly played center field — where Eaton normally is for the White Sox — while right fielder Garcia is coming off a disappointing 2015 season.
"Where they put me, this is my job, I love what I do," Garcia said. "I can't control it. I can prepare myself to make the adjustment that I need."
Jimmy Rollins also homered and had three hits in Chicago's onslaught that knocked out Brewers starter Chase Anderson after 1 2-3 innings.
Anderson, acquired in the offseason from Arizona, gave up seven hits and seven runs. He was relieved by David Goforth, who gave up a single to Melky Cabrera followed by Garcia's homer. The latter reached the concourse over the left field bullpen at Camelback Ranch. The White Sox finished with 16 hits in the game.
The Brewers' Alex Presley hit a three-run homer in the sixth off Josh Wall.
STARTERS
Brewers: Anderson pitched two scoreless innings on Thursday against the Cubs in his spring debut. Tuesday's game was nothing like that. All the hits, and a few of the outs, were hit very hard, and he was out of the game in the second inning.
"I got the arm strength built up, got to 40-something pitches, but obviously the results weren't what you wanted," Anderson said. "But my body feels good. I'm working on some things. It's part of the process."
"He didn't have fastball command," Brewers manager Craig Counsell said. "His best fastballs were in the middle of the plate and they swung the bats good."
White Sox: John Danks went 3 1-3 innings in his second spring start. He struck out the side in the first, and gave up a pair of doubles in the third with two runs. He struck out four in all and walked two.
"We're working on things early in this camp that hopefully will help me be consistent this year and help us win ballgames," he said. "I feel good about where we're at."
Danks gave up three runs in two innings against the Dodgers last Thursday.
TRAINER'S ROOM
Milwaukee 2B Scooter Gennett has tendinitis in his right shoulder and the Brewers hope to get him back in time for opening day.
UP NEXT
BREWERS: Wily Peralta goes against the Royals in Surprise on Wednesday.
WHITE SOX: Jacob Turner gets the start in Glendale against Oakland. Chris Sale will work in a simulated game in the morning; Sale is likely to face the A's on opening day in Oakland on April 4 and so is not pitching in the Cactus League meeting.