Garcia's homer powers Sale, White Sox past Indians, 7-3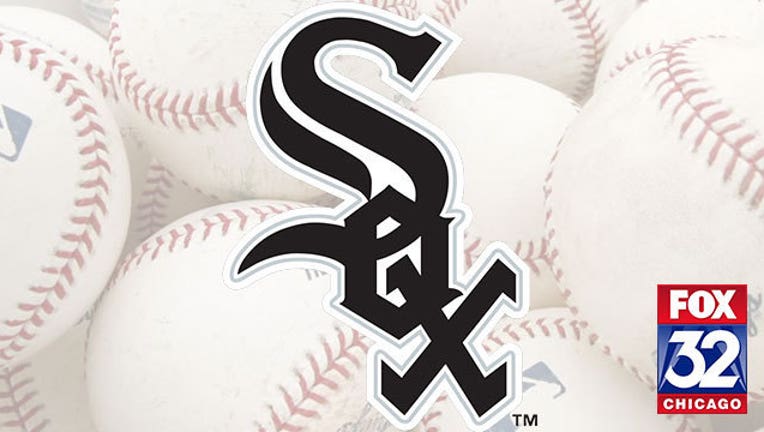 article
CHICAGO (AP) — Chris Sale had never been colder playing baseball, then exited his outing dejected and staring at a loss after giving up two late home runs.
Enter Avisail Garcia and the new-look, confident and clutch Chicago White Sox.
Garcia hit a three-run home run in the decisive seventh inning in the White Sox's 7-3 victory over the Cleveland Indians on a frigid Saturday that allowed Sale to remain unbeaten.
"What a roller-coaster of emotions there," Sale said. "Just shows the attitude, the difference, whatever it is, we've got it."
Garcia, picked off first base a day earlier in a miserable home opener for the White Sox, went the opposite way off Bryan Shaw (0-1). Melky Cabrera's nine-pitch RBI single a batter earlier put Chicago ahead.
Jose Abreu hit a solo home run and reached base four times, while Sale (2-0) allowed three runs and six hits with six strikeouts in seven innings in the White Sox's fourth win in six games.
Unlike last year's 86-loss team, the White Sox showed spunk in their second comeback win in a week despite the 32-degree weather.
"It may or may not have been different a year or two in the past," Sale said. "I think we all know what's going on here and we keep grinding."
Sale had retired 12 straight before an infield single and Mike Napoli's two-run homer to center in the sixth tied it. Yan Gomes' solo shot an inning later put the Indians ahead before Chicago's five-run seventh
"I was trying to nibble too much," Garcia said. "Then when I wasn't nibbling, I was throwing down the middle. It was just one of those days."
Chris Anderson was in line to win it after a solid six-inning stint in which he allowed two runs and six hits. But Cleveland wasn't helped by three errors and two wild pitches in difficult conditions.
The grounds crew didn't completely remove about an inch of overnight snow off the field until about 45 minutes before the game on a blustery day.
That didn't stop both starting pitchers from wearing short sleeves. They were helped from the 13 mph wind blowing in from right field that held up numerous fly balls.
The White Sox went ahead 2-0 when center fielder Rajai Davis misplayed Alex Avila's one-hop single and Garcia scored from first in the fourth inning.
Napoli had been 1 for 15 in his career against Sale before pouncing on Sale's changeup.
Garcia's base-running miscue in Friday's 7-1 loss __ the White Sox trailed 5-0 in the second when he was picked off __ was one of many lows for a team that came home confident after a 3-1 road start.
Garcia's first homer off a 92 mph cutter atoned for that. Matt Albers struck out three in two scoreless innings and hasn't given up a run in 24 straight appearances.
"Everybody is playing like it's a family," Garcia said. "Everybody is happy."
SNOW JOB
The surprise snow left stadium officials scrambling.
The grounds crew successfully shoveled off the tarp, but needed a hose and later the sprinklers to melt the outfield snow.
Icy walkways and stairs meant the gates didn't open for fans until 30 minutes before the game, and the upper deck remained closed. The last of the fans didn't make it into the park until the third inning.
Fans who attended were offered a free ticket to a future game.
"I don't think it's fun for anybody when it's literally freezing outside," Sale said. "What an unbelievable job the grounds crew did. The field was trashed."
TRAINER'S ROOM
Indians: With Triple-A Columbus postponed for a third straight day, manager Terry Francona said they were considering sending OFs Michael Brantley (shoulder) and Lonnie Chisenhall (wrist) to Class-A Lynchburg to get in their rehab work.
White Sox: OF Adam Eaton was out of the lineup to be with his wife following the birth of their first child.
UP NEXT
Indians: RHP Josh Tomlin makes his season debut Sunday to conclude the three-game series.
White Sox: LHP Jose Quintana makes his second start. He gave up two runs and seven hits while getting a no decision in Chicago's win at Oakland on Tuesday.