Grichuk's homer in 9th lifts Cardinals to 4-3 win over Cubs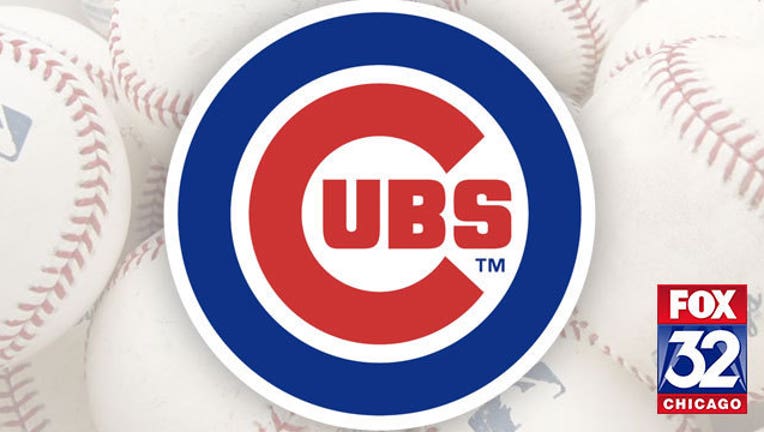 article
ST. LOUIS (AP) - Randal Grichuck hit a tiebreaking solo homer in the ninth to lift the St. Louis Cardinals to a 4-3 win over the Chicago Cubs on Monday night.
Matt Adams tied the score with a two-run homer off in the seventh for St. Louis' major league-leading ninth pinch-hit homer of the season. It also ended a streak of 13 innings of one-run pitching by Chicago starter John Lackey against his former team.
Grichuk drove a 2-2 pitch off of Adam Warren (3-1) for the win.
Trevor Rosenthal (2-1) pitched a scoreless ninth.
The Cubs' Ben Zobrist had three singles and a walk, extending his streak to 29 starts with reaching safely. He is hitting .387 during that span.
St. Louis starter Adam Wainwright pitched in and out of trouble throughout his six innings, scattering seven hits and stranding eight runners, while throwing 68 of his 108 pitches for strikes.
Lackey gave up three runs in seven economical innings. He struck out nine while throwing just 87 pitches.
Miguel Montero's second single of the game tied it at 1-1 in the fourth, breaking a 26-inning scoreless streak Wainwright had against the Cubs dating back to May 13, 2014.
Javier Baez followed with a bunt, but was awarded an infield single after Cardinals second baseman Kolten Wong failed to backup first on the play, setting up a fielder's choice from Addison Russell that made it 2-1 Cubs.
Anthony Rizzo drove in his 35th run of the year with a broken-bat single in the fifth.
Aledmys Diaz gave the Cardinals' an early lead with a sacrifice fly in the third.
FLYIN' HAWAIIAN RELEASED
The Cubs released OF Shane Victorino from his minor league contract. Victorino won World Series titles with Philadelphia and Boston and played earlier this month for Triple-A Iowa.
TRAINER'S ROOM
Cubs: OF Jason Heyward (contusion) took swings in the batting cage and did other exercises. He was out of the lineup for s second straight game and is day-to-day.
"If it was up to me I'd be playing right now, but obviously you have to go through stuff and test it out," Heyward said. "We'll see what they say and we'll see how it feels after a couple of days."
Cardinals: SS Jhonny Peralta (thumb) went back to Single A-Peoria after being examined by the team Sunday. Peralta, who Cardinals manager Mike Matheny said was progressing, was placed on a 20-day rehabilitation assignment on May 20.
UP NEXT
Cubs: RHP Jason Hammel (5-1, 2.31 ERA) will make his second start of the season against St. Louis. He earned the win, allowing one run in six innings on April 19 and is 3-3 with a 5.26 ERA in eight career starts against the Cardinals.
Cardinals: RHP Michael Wacha (2-4, 4.03 ERA) is trying to break a career-long four-game losing streak. He is 3-3 with a 4.86 ERA in 10 career appearances against Chicago.