Hammel allows 5 homers in Cubs' 10-2 loss to Mets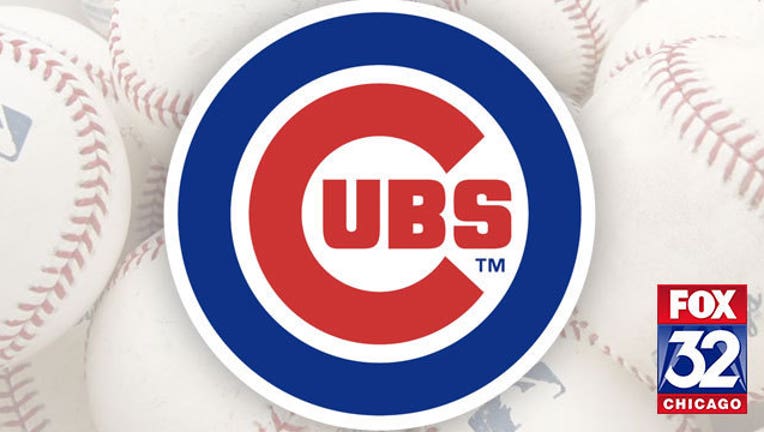 article
NEW YORK (AP) — Jason Hammel gave up a second-inning home run to James Loney and to his next batter, Asdrubal Cabrera.
He allowed long balls to Brandon Nimmo in the fourth and Yoenis Cespedes and Cabrera in the fifth, too.
"Always trying to get to new levels in your career, set career highs, so I got a couple of those taken care of tonight," Hammel said Friday night after the Chicago Cubs' 10-2 loss to the New York Mets. "I'll just let this one disappear."
Hammel (7-5) was tagged for career highs of 10 runs and five homers, giving up nine hits in four-plus innings as his ERA rose from 2.58 to 3.45. He tied the Cubs record for home runs allowed in a single game.
"He was throwing his fastball, but it was not going where he wanted it to," Cubs manager Joe Maddon said. "And they weren't missing it."
Hammel is 0-4 in five starts since a win June 4 over Arizona.
"I'm almost at a loss for words just because of how bad it was," Hammel said.
Chicago (51-28) still has the best winning percentage in the major leagues at .646, but the Cubs can be matched Saturday if they lose and Texas (52-29) wins. The Cubs have lost eight of their last 12 games, including the first two in the four-game series against the Mets.
"Honestly, it's kind of difficult to maintain that .700 pace everybody keeps talking about," Maddon said before the game. "I'm just looking about winning series."
Loney and Cabrera hit consecutive homers in the second, just before a 68-minute rain delay, and Cabrera hit a two-run drive in the fifth, shortly after Yoenis Cespedes' solo shot. Nimmo's first big league homer, a three-run drive, extended the lead to 7-1. New York hit five homers at home for the first time in 16 years.
Jacob deGrom (4-4) allowed one run and three hits in five-plus innings, leaving after the third delay — which brought the total to 1 hour, 19 minutes in a game that ended at 12:05 a.m. He had been 0-4 since beating San Francisco on April 30 despite a 3.13 ERA over that 10-start span. The Mets had scored three runs in his previous five outings.
Kris Bryant homered for the second straight night, sending his NL-high 23rd of the season into the second deck in left. He has six homers in his last eight games.
Maddon looked ahead to the next two games. Jake Arrieta starts Saturday against Bartolo Colon, and Jon Lester goes Sunday versus Noah Syndergaard.
"We've got a chance to split the series. We've got two good pitchers coming up," Maddon said. "Honestly, regardless of what happened tonight, I would prefer that over playing two tomorrow, the day game on Sunday and the three day games to follow. It didn't turn out well wins and losses, but, nevertheless, we fought through it and now we have a chance to split."
TRAINER'S ROOM
Cubs: RHP Adam Warren, who pitched five innings for Triple-A Iowa on Thursday, probably will make a spot start during the series against Cincinnati that starts Monday at Wrigley Field. ... INF Tommy La Stella (strained right hamstring) could finish his rehab stint in Iowa and rejoin the Cubs this weekend. ... CF Dexter Fowler (right hamstring) won't be ready to be activated when he is eligible Monday.
UP NEXT
In his last start, Arrieta (12-2) allowed a season-high five runs in an 11-8 win over Cincinnati.