Heyward leads Cubs in 11-1 romp over Padres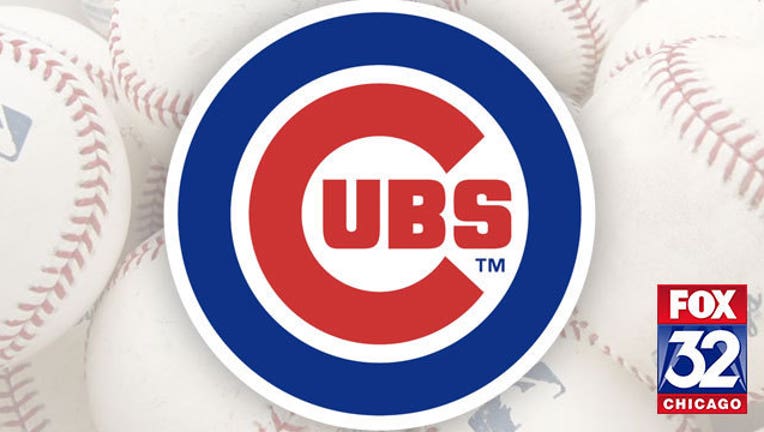 article
PEORIA, Ariz. (AP) — Jason Heyward went 2-for-4 with two doubles and three RBI in the Chicago Cubs' 11-1 win over San Diego on Tuesday.
The Cubs struck for five runs in the first inning off Padres pitcher Tyson Ross, who's been named the opening day starter. Javier Baez drove in two with a single and Tim Federowicz doubled in a run, as did hot-hitting prospect Jeimer Candelario.
Dexter Fowler walked twice and scored twice for Chicago. With two hits on Tuesday, Candelario raised his spring batting average to .357.
"We have a lot of different ways we can put up runs and from Dexter and I's standpoint, we can do a little bit of everything," Heyward said. "But yeah, it's just nice to get on base and put pressure on the other team and try and set the table for the guys behind us."
Fowler led off and Heyward hit second. Heyward said the Cubs will field their opening day starting lineup in Thursday's spring training game.
Ross only got one batter out, allowing four hits, three walks and five runs earned. Philip Humber took over after Ross faced eight hitters.
"I was pretty bad today. I didn't execute pitches. I walked the leadoff guy. Had a chance to come out and set the tone early and we've been playing some better baseball in spring training, and quite frankly I let the guys down today," Ross said. "It doesn't matter if it's spring, if it's a pickup game of whiffle ball in the backyard. ... Luckily, there's a lot I can learn from this failure here today and be better in five days."
Alexei Ramirez's sacrifice fly gave the Padres their only run of the game. Projected closer Fernando Rodney pitched a scoreless inning with a strikeout.
"Fernando's change-up, the first punchout he had, he was throwing fastballs by him and then he pulls the string on a change," Padres manager Andy Green said. "It's a really nice mix and he looks very strong right now."
LESTER GETS IN WORK
Cubs pitcher Jon Lester threw five innings in a minor-league Tuesday morning. Lester pitched on his normal five days' rest after making his first spring training start on March 10.
STARTING TIME
Cubs: Clayton Richard made his first start of spring training after two appearances in relief. He'd been strong out of the bullpen with one hit allowed in three innings and six strikeouts before Tuesday. Considered more of a long relief man and possible spot starter, Richard pitched two scoreless innings and walked two.
Padres: Ross said he feels strong this spring, and drew the outline of a strike zone with his fingers in midair when explaining where he needs to throw the ball. "I've got to be better at counting and throw three strikes before I throw four balls," he said. Ross finished his day by throwing more pitches in a bullpen to get his innings of work in.
MOVES
Padres: San Diego optioned RHPs Tayron Guerrero and Cory Mazzoni to Triple-A El Paso, INF Jose Rondon to Double-A San Antonio, LHP Jose Torres to Single-A Lake Elsinore and re-assigned LHP Frank Garces and OF Hunter Renfroe to minor-league camp.
UP NEXT
Cubs: John Lackey looks to rebound from a rough first start against the Kansas City Royals in Surprise on Wednesday. Lackey allowed three runs on five hits with a wild pitch in three innings in his last start.
Padres: After a day off Wednesday, Andrew Cashner is scheduled to start Thursday night against the San Francisco Giants in Peoria.