Hot-shooting Hornets hammer Bulls 130-105 for 1st victory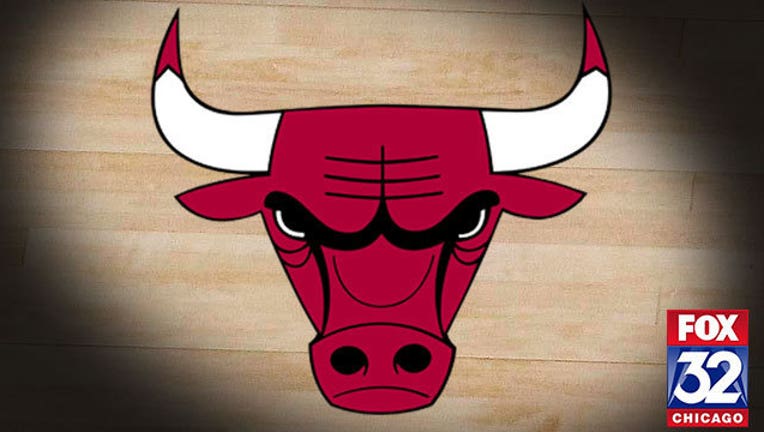 CHARLOTTE, N.C. (AP) — Jeremy Lamb began paying dividends for the Charlotte Hornets one day after signing a three-year, $21 million contract extension.
Lamb scored 20 points on 9-of-10 shooting from the field in a 130-105 rout of the Chicago Bulls on Tuesday night.
The always-witty coach Steve Clifford was quick to claim credit for the move.
"I said, 'Listen, this guy is going to go 9 for 10 most nights — if we don't pay him now it's a mistake,'" Clifford said, drawing laughs from reporters.
Lamb said he's thankful for the new start after struggling to find consistent playing time in Oklahoma City and getting lost in the rotation at times.
"It's a great feeling that they trusted me to give me a contract," Lamb said. "I have great teammates, a great GM and owner. It's just a fresh start."
Nicolas Batum added 18 as the Hornets cruised to their first victory of the season.
Jeremy Lin had 15 points, Al Jefferson had 14 and Spencer Hawes chipped in with 13 on three 3-pointers as the hot-shooting Hornets shot 14 of 22 from beyond the arc and made 22 of 23 free throws.
The Hornets (1-3) led by as many as 27 in the second quarter after starting the game by hitting 13 of 18 shots from the field and all 11 foul shots in the first quarter. The Bulls never mounted a serious challenge.
The Hornets were coming off back-to-back losses to the Atlanta Hawks, games in which Kemba Walker twice failed to make the tying shot at the end of regulation.
They didn't need a last-second shot on Tuesday night.
"The whole team, just coming off a three-game losing streak, we knew we needed to get a win," Lamb said. "Everybody was locked in and ready to play. We came out and hit them in the mouth and never looked back."
With team owner Michael Jordan sitting on the end of the team bench, the Hornets tailed 100 points in the first three quarters, the most points allowed during that span by the Bulls since 1990.
Charlotte did it with good ball movement and quality shooting from everyone, including 7-footers Hawes and Frank Kaminsky, who were a combined 4 of 4 from beyond the arc. The Hornets played near flawless ball on offense and the Bulls were slow to get a hand up on open shooters. Charlotte made them pay, knocking down shot after shot from long distance.
The Hornets had 26 assists, many coming on drive and kicks.
"To me (when we do that) those are going to be our best nights," Clifford said.
Jimmy Butler led the Bulls (3-2) with a season-high 26 points on 10-of-16 shooting, while Doug McDermott added 17 points.
"We came out very flat and it just carried on the whole game," said Joakim Noah, now a reserve for the Bulls. "Nobody brought an edge to the game except the rook (Bobby Portis), which is disappointing."
TIP-INS
Bulls: The Bulls committed 13 turnovers that led to Charlotte 20 points. ... Pau Gasol had 13 points and eight rebounds. ... Derrick Rose had at least five assists for the third straight night but was a relative non-factor.
Hornets: Walker moved into a tie for fourth place on 3-point field goals made in Hornets history. ... It was the most points the Hornets have ever scored against the Bulls.
THE MASCOT, TOO
Everything seemed to be falling for the Hornets.
Even the team mascot, wearing a thick Hornets costume, made a no-look, one-handed, over-the-shoulder shot from midcourt during a break in the action in the fourth quarter — much to the delight of the home crowd.
SO MUCH FOR SHOOTAROUND
Bulls coach Fred Hoiberg said he was shocked at how bad his team played after a good shootaround in the morning.
He called it "complete domination" by the Hornets.
"It was an individual effort tonight and it seemed as if no one had anybody's back," Hoiberg said. "We didn't make them make the extra pass. They outrebounded us by 19 and you can go all the way down the line and it just wasn't there and we have been pretty solid on that end of the floor. They just beat us in all areas tonight."
SHOT TO THE HEAD
Hornets forward Cody Zeller needed eight stitches on his forehead after catching an elbow from Noah on a rebound, but did return to the game.
UP NEXT
Bulls: Host Oklahoma City on Thursday night.
Hornets: Visit Dallas on Thursday night.