Internet ignites over Bomani Jones' controversial 'Caucasians' shirt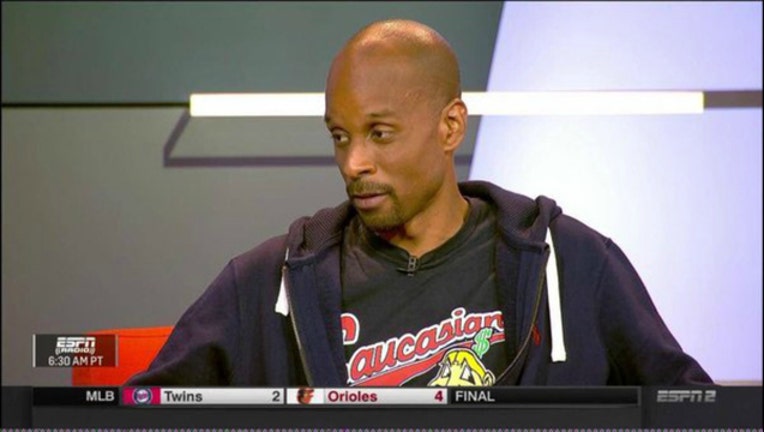 A simple choice of clothing set the internet ablaze on Friday, sparking a polarizing dialogue about race.
Bomani Jones, who was filling in for Mike Golic on the Mike & Mike show, wore a "Caucasians" t-shirt to the studio based on the Cleveland Indians logo and font, which many people find offensive.
The t-shirt featured a modified Chief Wahoo, who has noticeably whiter skin than the original with a dollar sign replace the feathers.
While some praise Jones' choice of t-shirt, others were considerably less enthused.