Irving scores 17 points, Celtics rout Bulls 111-82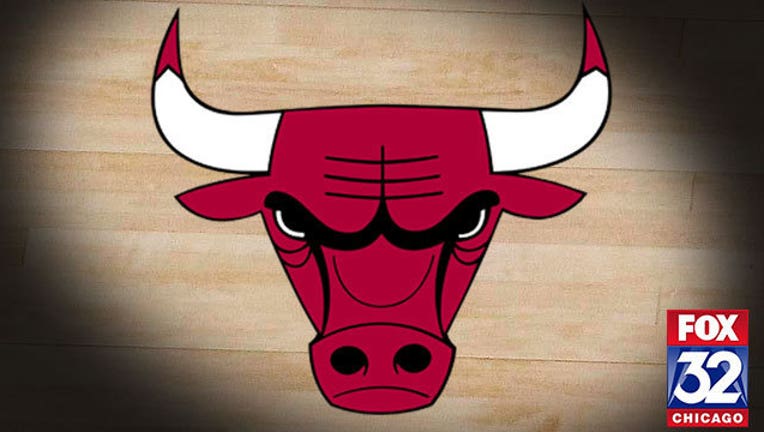 article
BOSTON (AP) - The Celtics returned from a dreadful road trip with a resounding rout.
Kyrie Irving had 17 points and seven assists and Jaylen Brown scored 18 as Boston beat the Chicago Bulls 111-82 on Wednesday night.
"One of the toughest things to do in this league is to come off a road trip, good or bad, and play well in front of the home fans," Irving said. "For us it was a conscious effort to be more aggressive and kind of play the game out as it came."
The Celtics were back home for the first time since going 1-4 on a long trip that wrapped up with back-to-back losses in Utah and Portland. After a slow start through the first quarter, Boston started pulling away from the Bulls in the second quarter and never let up.
"Once we hit a couple shots, I thought we felt a lot better about ourselves," coach Brad Stevens said.
Gordon Hayward scored 11 and Al Horford had 10 points and eight rebounds as all five Boston starters reached double figures.
The Celtics capitalized on 22 turnovers by the Bulls, who dropped their second straight and third in four games.
"They came out and hit us in the mouth in the second quarter," Chicago coach Fred Hoiberg said. "A huge thing in this league is, find a way to fight through adversity and play through tough times, and we obviously did not do that well tonight."
Jabari Parker scored 14 in the first quarter for the Bulls, but was shut out the rest of the way.
Shaquille Harrison led Chicago with 16 points. Zach LaVine had 10 points and nine assists, and Wendell Carter Jr. added 11 points and seven rebounds.
"We just weren't scoring the ball," LaVine said. "We were playing really good defense, but the flood gates opened up and we couldn't respond."
The Celtics dominated the second quarter, holding Chicago to 11 points on five field goals, and continued to pull away in the second half. They held a 22-point lead entering the fourth quarter and emptied their bench. The reserves stretched the advantage to 33 before it was over.
Terry Rozier had 12 points for Boston, and Aaron Baynes finished with nine points and 11 rebounds.
After going 9 for 23 in the first quarter, the Celtics outscored Chicago 32-11 in the second and forced the Bulls into seven turnovers.
Rozier's free throw after a technical foul on LaVine broke a 28-all tie and started Boston on a 12-0 run. The Celtics shut out the Bulls for 5:14 while pulling ahead 42-30, then closed the period on a 9-2 spurt for a 51-35 halftime lead.
Baynes opened the fourth quarter for Boston with a 3-pointer and added a three-point play with 9:46 remaining to extend the margin to 87-64.
Hayward followed with a jumper, then converted another three-point play as the Celtics opened a 92-64 bulge with 9:32 left.
TIGHT D
The Celtics made a season-high 12 steals, led by Hayward's three, and blocked five shots. Chicago's 82 points marked the lowest total allowed by Boston this season.
"We were prepared. I think that we've been prepared other games but we've got to match that with the attitude and effort to execute on both ends," Irving said.
TIP-INS
Bulls: F Lauri Markkanen (right elbow sprain) is still a few weeks out from playing for the first time this season, Hoiberg said. "Lauri was able to increase his activity today and did not have any pain after, which is a great sign. Still same timeline - a couple weeks away," Hoiberg explained.
Celtics: F Marcus Morris sat out with an illness, missing his first game of the season. Morris came off the bench in the first 13 games and is fourth on the team in scoring at 11.8 points per game. "We're better with Marcus. There's no question about that. We want him back ASAP," Stevens said.
UP NEXT
The Bulls visit Milwaukee on Friday night.
The Celtics host Toronto on Friday night.
___
More AP NBA: https://apnews.com/tag/NBA and https://twitter.com/AP_Sports