Kershaw gives up 1 run as Dodgers beat Cubs 7-3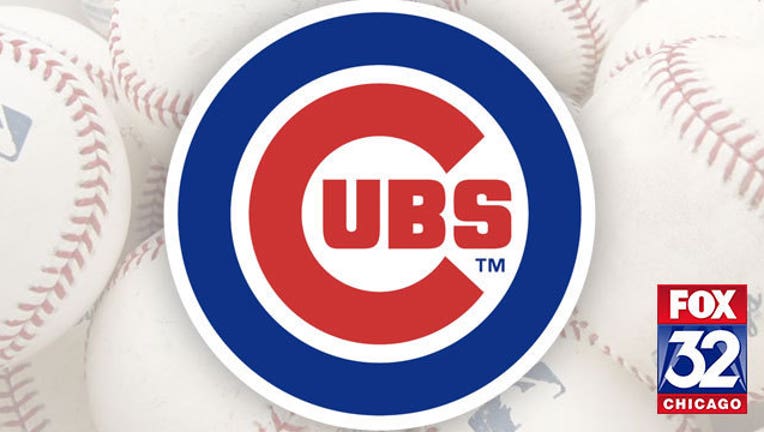 article
MESA, Ariz. (AP) — Clayton Kershaw gave up one run and five hits in three innings in his second spring training start, a 7-3 win for the Los Angeles Dodgers over the Chicago Cubs on Tuesday.
Kershaw struck out five and walked one.
He said his fastball location wasn't great, especially out of the stretch.
"I threw some decent breaking balls," he said, but added that "I just gave up too many hits. I think they were all singles, which is good. But five hits in three innings is too many."
Many pitchers in spring training say they are too busy concentrating on throwing their various pitches and honing their mechanics to care about the opposition.
But not Kershaw.
"The whole goal of being here is to try to get hitters out so you know where you stack up," he said. "That's how you get better. You don't get better by working on your mechanics. You get better by getting hitters out."
Cubs starter Kyle Hendricks allowed two hits in three scoreless innings. Travis Wood followed and gave up three runs and six hits in three innings.
Kris Bryant homered off Joe Blanton and had two hits for the Cubs, who dropped to 1-6. Kyle Schwarber and David Ross each had two hits.
The Dodgers' Andre Ethier had two hits and is batting .571. Chase Utley singled in a run, and Trayce Thompson hit a two-run triple.
Thompson is the brother of Golden State Warriors guard Klay Thompson. Dodgers manager Dave Roberts thinks it's unfair that his outfielder is often portrayed as more of an athlete than a baseball player.
"He's as polished as any guy we have as a pure baseball player," Roberts said.
TRAINER'S ROOM
Dodgers: Howie Kendrick missed his second straight day with a sore groin. He will be re-evaluated Wednesday.
Cubs: Infielder Tommy LaStella, recovering from a strained right calf suffered Monday, should be OK to return soon, Cubs manager Joe Maddon said.
ARRIETA TALKS CONTRACT
NL Cy Young Award winner Jake Arrieta said Tuesday he has talked with the Chicago Cubs about a long-term contract.
Arrieta went 22-6 with a 1.77 ERA last season and agreed last month to a $10.7 million, one-year deal that avoided salary arbitration. The right-hander, who turned 30 on Sunday, is eligible for free agency after the 2017 season.
"Money can only make you so happy," Arrieta said, speaking a day before his scheduled spring training debut. "I love my teammates, and I love Chicago. Those are more important than the contract extension for me."
Maddon said he has talked to Arrieta, who turned 30 on Sunday, about limiting his innings in situations where the pitcher has a sizable lead late in games.
Pitching deep into games last year was important, because, "He had never done it before. A lot of it is confidence and how he feels about himself."
Now, "You know you can do it, you know how good you are now, but permit us to protect you a little bit down in the latter part of the game."
STARTING TIME:
Dodgers: Kershaw said he feels good physically.
"I didn't feel like I was getting tired," he said. "That was good."
After his stint, Kershaw said he got another inning's work in the bullpen.
Cubs: Projected starter Hendricks struck out two and allowed no walks.
UP NEXT:
Dodgers: Scott Kazmir is set to start against the Los Angeles Angels in Tempe.
Cubs: Arrieta will make his spring debut in Mesa on Wednesday against Cleveland's Corey Kluber.