Kyle Schwarber undergoes reconstructive knee surgery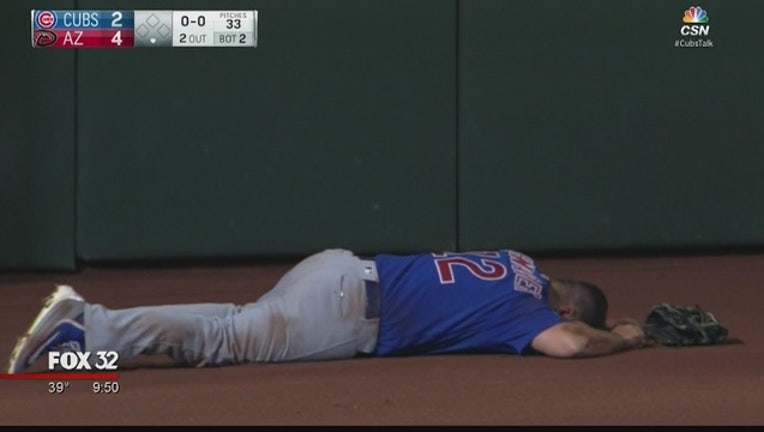 article
ST. LOUIS (AP) - Chicago Cubs young slugger Kyle Schwarber, out for the season with a left knee injury, has undergone reconstructive surgery to repair torn ligaments.
The 23-year-old Schwarber was hurt in an outfield collision with center fielder Dexter Fowler on April 7. The surgery for an ACL reconstruction and LCL repair was done in Dallas by Cowboys orthopedic surgeon Dr. Daniel Cooper, an expert in multiple ligament repair.
General manager Jed Hoyer anticipates Schwarber will join the team later this week while rehabbing.
"It sounds like everything went as well as you could have hoped," Hoyer said, but added it was too soon to add any timetable. "He'll dominate this rehab, he'll work incredibly hard."
Schwarber had 16 homers and 43 RBIs in 69 games for the Cubs last year, and five more in the postseason.