LaMarre's hometown homer helps White Sox beat Tigers, 6-3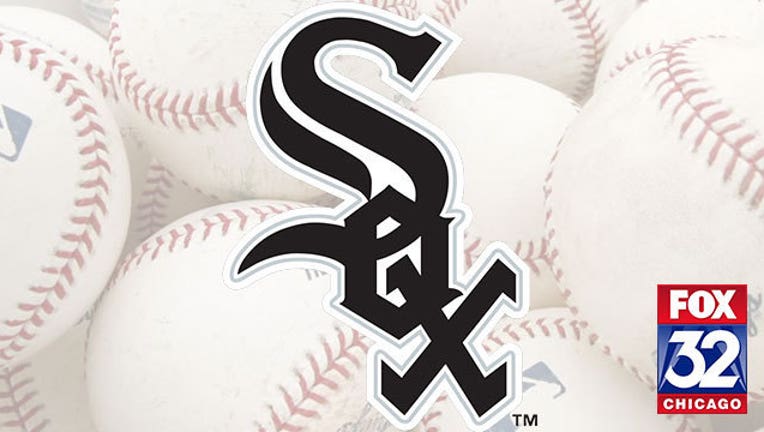 article
DETROIT (AP) - Ryan LaMarre hit his first major league home run and Lucas Giolito escaped a bases-loaded, no-out jam as the Chicago White Sox beat the Detroit Tigers 6-3 Tuesday night.
LaMarre, who played college baseball at Michigan, gave the White Sox a 4-3 lead in the second inning, and Giolito pitched out of trouble in the sixth inning with a 6-3 lead.
Chicago won for the second time in eight games, improving to 2-9 against Detroit this season.
Giolito (8-9) allowed three runs and eight hits and one walk in six innings. He struck out seven to improve to 3-1 in his past six starts.
The Tigers got runners to the corners in the ninth, but Xavier Cedeno struck out Nicholas Castellanos to earn his first save since Aug. 11, 2015.
Blaine Hardy (4-5) took the loss, allowing four runs on six hits and a walk in four innings.
Both teams scored three runs in the first inning, Chicago getting its final two on a bizarre play. Daniel Palka's RBI single made it 1-0 and left the bases loaded with one out. Kevan Smith hit a fly ball to deep center, and all three runners tried to advance.
Palka stopped between first and second as Jose Abreu scored from third, and by the time the Tigers were able to finish off a sloppy rundown, Matt Davidson had scored from second for a two-run sacrifice fly double play as Palka was thrown out at second to end the inning.
In the bottom of the first, Victor Martinez made it 3-2 with a two-out, two-run double, and Jim Adduci followed with a game-tying single.
LaMarre, born in suburban Detroit, made it 4-3 in the second with a line drive into the White Sox bullpen.
Zach McAllister replaced Hardy for the fifth inning, and the White Sox quickly took advantage. Tim Anderson and Avisail Garcia led off with singles, and Abreu made it 6-3 with a two-run double.
The Tigers loaded the bases with no outs in the sixth, but Giolito got out of it when James McCann popped out, Mike Gerber struck out and Victor Reyes popped out.
TRAINER'S ROOM
White Sox: Infielder Yoan Moncada missed Tuesday's game after having root canal surgery.
Tigers: Shortstop Jose Iglesias left after eight innings with a thumb injury. ... RHP Michael Fulmer made a rehab start for Class A Lakeland, striking out four in two perfect innings. Fulmer has been out since July 20 with an oblique strain.
CHICAGO IN DETROIT
This series is the first of three that Detroit will host against Chicago teams in less than two weeks. The Cubs come to Comerica Park on Aug. 21-22, followed by the White Sox returning for a four-game series from Aug. 23-26.
UP NEXT
The teams finish the three-game series on Wednesday afternoon. Detroit's Jordan Zimmermann (5-4, 3.98 ERA) will face Carlos Rodon (3-3, 2.61).
___
More AP baseball: https://apnews.com/tag/MLBbaseball