Late Allison TD delivers Illinois win over Nebraska, 14-13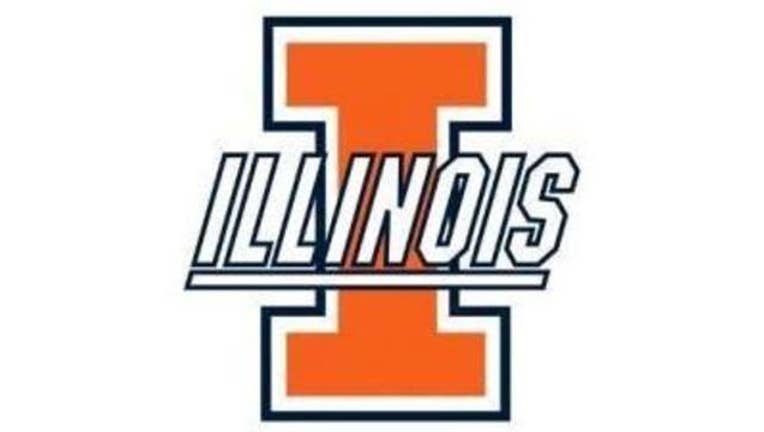 CHAMPAIGN, Ill. (AP) — Nebraska left a wet, windy field at Illinois with a familiar feeling Saturday, and it wasn't a good one.
The Illini (4-1, 1-0 Big Ten) fought back from a 13-0 fourth-quarter deficit, defeating the Cornhuskers 14-13 on a 1-yard touchdown pass to Geronimo Allison with 10 seconds left in the game.
It was the third time this season that Nebraska's (2-3, 0-1) lost in the closing seconds. BYU scored on a Hail Mary pass in the opener and Miami won in overtime.
But this one might be worse.
"This one will be interesting (to come back from) for sure," first-year coach Mike Riley said as he prepared to field questions about why the Cornhuskers had passed up a chance to run out most of the final minute of the game.
Nebraska had the ball on Illinois' 27-yard line with 13-7 lead and with less than a minute to play. Illinois was out of timeouts.
But on a third-and-7 at the Illini 27, Armstrong rolled right and tried to pass but if fell incomplete, and after a fourth-down incompletion, Illinois had the chance it needed and 51 seconds to work with.
Riley said the play was intended to be a run, and when he saw Armstrong try to throw to fullback Andy Janovich, he was "surprised."
"The whole intention of it was a quarterback run," Riley said.
On the Illinois sideline, Lunt was surprised, too. He and his teammates had been calculating how much time the Illini might have left, best case, if Nebraska ran the ball.
"We came up with like 29 seconds. The extra (time), that was huge," he said. "If I was in that situation, I'd try to milk the clock."
The incompletion gave Lunt and Illinois 51 seconds to work with, and he made them count.
Allison, who had eight catches for 91 yards, said he had no doubt Lunt would try to hit him.
"It's who the quarterback has the most confidence with. I got a feeling he's coming my way," said Allison, who rose to his knees after he caught the ball, pointing skyward. He acknowledged later that he'd cried after the win.
"It hurts," Nebraska linebacker Chris Weber said. "Every loss hurts. Every loss is a gut-punch."
The Illini overcame a pair of missed field goals by Zalewski, four early trips into the red zone that produced no points, a 13-0 fourth-quarter deficit and a crowd peppered with as much red and black as orange and blue.
Illinois also had to deal with almost a century of history to get the win — the Illini haven't beaten Nebraska since a 9-6 win in 1924 — and more recent history. Interim coach Bill Cubit took over when head coach Tim Beckman was fired a week before the season opener over allegations of abusive treatment by several former players.
Nebraska managed just 292 total yards. Armstrong finished the day 10-31 for 105 yards and an interception.
Lunt was 23-45 for 251 yards and two touchdowns.
For much of the first half, the upper hand was there for Illinois to take.
The Cornhuskers stumbled to three three-and-outs to and a fumbled punt on their first four possessions.
The Illini could move the ball, but only until they neared the end zone.
Three trips into the Nebraska red zone produced the two missed field goals, from 51 and 41 yards, and a failed fourth-down attempt at the Cornhusker 13. And the half's final play ended with Ke'Shawn Vaughn's 48-yard run to the Nebraska 12, putting a fourth empty trip inside the Husker 20 yard-line on the stat sheet.
In the meantime, Nebraska found a way to scratch out 10 first-half points.
Freshman running back Devine Ozigbo rumbled 19 yards around the right side of Illinois' defense with 12:35 left in the second quarter for a 7-0 lead.
Then, late in the quarter, Armstrong hit Cethan Carter for a 55-yard pass down the right sideline that set up a 39-yard Drew Brown field goal. With 11 seconds to play, Nebraska was up 10-0.