Lawrie called out at plate, White Sox lose 7-3 to Red Sox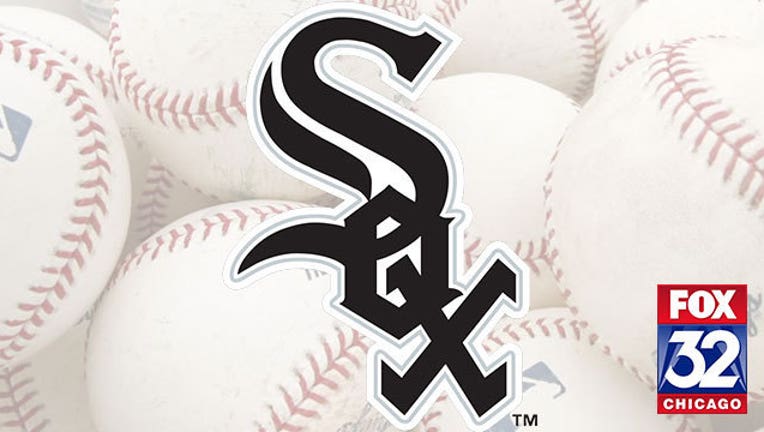 article
CHICAGO (AP) — Never mind the call on the field or the replay review, Brett Lawrie insisted he really was safe at the plate.
He didn't get the call. The White Sox didn't get the win.
Dustin Pedroia, Hanley Ramirez and Jackie Bradley Jr. homered to lead the Boston Red Sox to a 7-3 victory over Chicago on Thursday night.
Lawrie, meanwhile, was clearly unhappy he was called out trying to score on Austin Jackson's fly to right in the fifth inning.
"Obviously, I beat the throw. He blocked me," Lawrie said.
The White Sox had just cut it to 4-3 with one out in the fifth when Hector Sanchez drew a bases-loaded walk against Heath Hembree. Mookie Betts then nailed Lawrie trying to score on Jackson's fly, ending the inning. The White Sox challenged the play, claiming catcher Ryan Hanigan blocked the plate, but the call stood.
"His foot stayed in the air above the plate as he was crossing home plate," Red Sox manager John Farrell said. "But a great play by Ryan to receive the ball. He puts his foot out and blocks some of the plate but still (gets the runner). That was a momentum shift for us."
White Sox manager Robin Ventura had a different take.
"I just thought that (Hanigan) making contact with (Lawrie) before he had the ball affected Brett's foot going over the plate," he said. "But again, we had a lot of opportunities tonight."
The AL East-leading Red Sox won for the ninth time in 11 games and took this series against the first-place team in the Central.
This one was hardly a thing of beauty, with the teams combining to strand 21 runners and draw 16 walks. But the Red Sox came out on top in a game that lasted 3 hours, 57 minutes.
Pedroia had three hits, starting with a solo homer in the first. Ramirez connected leading off a two-run third against Erik Johnson (0-1).
Bradley made it 5-3 with his solo drive off Matt Albers in the sixth after Chicago had pulled within one.
David Ortiz capped a two-run eighth with an RBI double that boosted the lead to four, and reliever Matt Barnes (2-1) worked 1 2/3 scoreless innings for the win.
"That was a tough one to navigate through," Ventura said. "You can tell by the time of the game there wasn't a lot of strike throwing early on. A lot of opportunities for both teams."
The White Sox's Avisail Garcia chased Henry Owens with a leadoff homer in the fourth. But Chicago dropped its second straight after winning nine of 11.
Owens gave up two runs and two hits while walking six, and Johnson wasn't much better for Chicago.
Recalled from Triple-A Charlotte after the White Sox let struggling veteran John Danks go, the 26-year-old right-hander took the loss in his season debut. He went five innings, allowing four runs and eight hits. Johnson struck out six, walked three and was optioned back to the minor league club after the game.
HAVE A CIGAR
Ortiz got a gift before his final regular-season game at U.S. Cellular Field when White Sox ace Chris Sale presented him a humidor of cigars.
TRAINER'S ROOM
Red Sox: Ramirez started at first after missing Wednesday's game with flu-like symptoms. ... Bradley played with a sore right ring finger. ... RHP Joe Kelly (right shoulder impingement) is scheduled to throw 55 pitches Friday for Triple-A Pawtucket.
White Sox: The White Sox placed reliever Jake Petricka on the 15-day disabled list with a right-hip impingement. The move is retroactive to Monday. ... Ventura said C Alex Avila (strained right hamstring) is headed to Triple-A Charlotte for a rehab assignment. ... Garcia (right hamstring) missed the previous four games.
UP NEXT:
Red Sox: RHP Rick Porcello (5-0, 2.76 ERA) makes his second consecutive start against the New York Yankees, after throwing seven scoreless innings against them on Saturday.
White Sox: RHP Mat Latos (4-0, 1.84) looks to remain unbeaten as the White Sox open a three-game series against the Minnesota Twins.