Markkanen, Dunn help Bulls outlast Knicks 122-119 in 2 OTs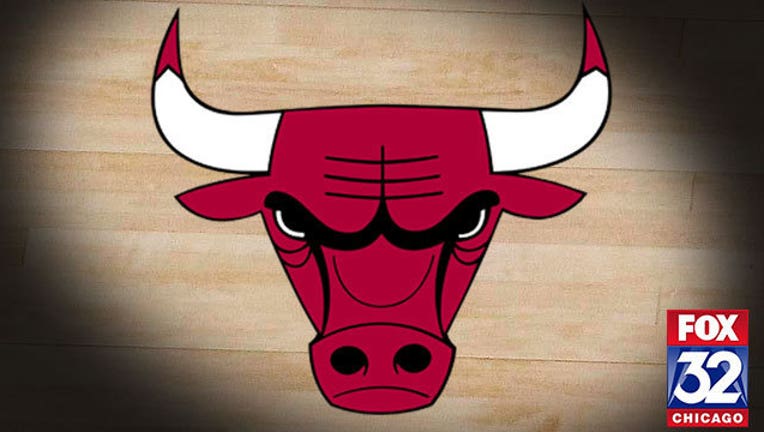 article
NEW YORK (AP) - Rookie Lauri Markkanen scored a season-high 33 points, Kris Dunn shook off a nightmarish shooting night to make the tiebreaking basket in the second overtime, and the Chicago Bulls beat the New York Knicks 122-119 on Wednesday night.
Dunn had missed 14 of his first 17 shots before banking in a runner with just under a minute left in the second extra period, and Markkanen finished it off by making two free throws with 6.8 seconds remaining.
Robin Lopez and Denzel Valentine each scored 20 points for the Bulls in their third narrow victory over the Knicks this season. Markkanen made eight 3-pointers though his highlight play was at the rim, when he threw down a dunk over Knicks center Enes Kanter.
Michael Beasley 26 points and 12 rebounds off the bench for the Knicks, who lost for the eighth time in 10 games. Kristaps Porzingis finished with 24 points, including a dunk at the buzzer to force the second OT.
Lopez then had the first two baskets of the second OT, and after the Knicks got the next two, Dunn made his shot to make it 118-116.
Jarrett Jack had 16 points, 10 rebounds and 10 assists for the Knicks, but threw away a pass after coming up with a steal with the Knicks down two late in the second OT.
TIP-INS
Bulls: Nikola Mirotic missed his second straight game with an illness. ... Chicago ended a four-game losing streak in New York.
Knicks: Beasley was back after missing a game with a sprained left ankle. ... The Knicks unveiled their City Edition alternate uniform, which is a tribute to firefighters and their families . The uniform they will debut against Brooklyn on Jan. 30 is dark blue in a nod to the firefighters' dress uniforms, and the shorts feature the logo of the Uniformed Firefighters Association.
ZACH'S ALMOST BACK
Zach LaVine is scheduled to make his Bulls debut Saturday against Detroit after recovering from left ACL surgery. LaVine, acquired in the trade for Jimmy Butler, hoped to play in this game, but neither the Bulls nor their G League affiliate had enough practice days between games to get him ready enough.
"For him to come play in this game, really he would have only had one practice in the last five days," coach Fred Hoiberg said.
LaVine will practice with the Bulls on Thursday and Friday. Hoiberg said he has been working with the first and second unit.
HARDAWAY'S HEALTH
Tim Hardaway Jr. took part in a full practice this week and will do so again Thursday as he nears his return from a stress injury to his lower left leg. Hardaway last played Nov. 29 and coach Jeff Hornacek said he would slowly increase his workload when he returns to game action - though Hornacek wasn't sure when that would be.
"Tim's itching to go. That's his nature, his mentality," Hornacek said. "But we do have to listen to doctors. We've got to be careful with it and that's why he's been going through this gradual buildup."
MOMS' NIGHT OUT
A number of Bulls players had their mothers watching from the Madison Square Garden seats. The organization held its first "mom's trip" and hosted 11 moms seated together in section 117.
UP NEXT
Bulls: Host Detroit on Saturday.
Knicks: Visit Minnesota on Friday.
___
More NBA basketball: https://apnews.com/tag/NBAbasketball