Matt Barkley gets chance for second start against old coach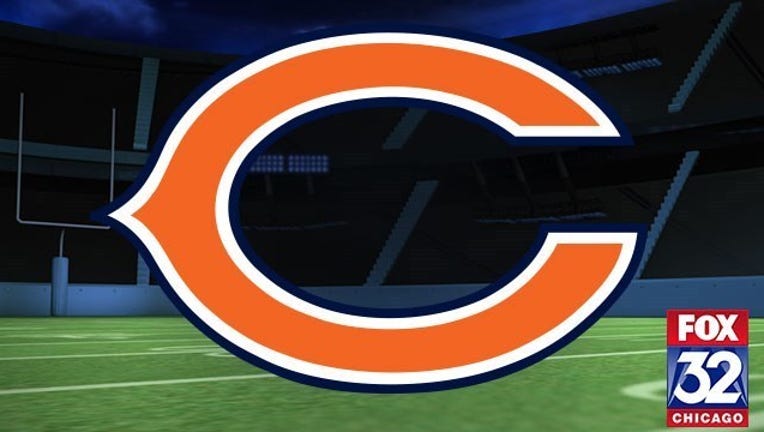 article
LAKE FOREST, Ill. (AP) — Matt Barkley is hoping to prove San Francisco 49ers coach Chip Kelly knew what he was doing in the 2013 draft.
Barkley never started for Kelly in Philadelphia in 2013-14, and made his first NFL start last Sunday for the Bears as injured Jay Cutler's replacement. He faces Kelly's 49ers on Sunday at Soldier Field after he once seemed a misfit for the Eagles.
"I wasn't too sure what he was thinking right when I got drafted," Barkley said of Kelly.
Barkley completed 28 of 54 throws for 316 yards and three touchdowns Sunday in a 27-21 loss to Tennessee, and had to wait four years after Kelly selected him to make his first start.
Barkley once had been considered first-round draft material, but eventually went in the fourth round. Not being especially mobile, Barkley wasn't regarded as a good fit for Kelly's offense.
"I knew he had seen me play and I had put up good games my junior and senior year when I had played him at Oregon," Barkley said. "So I knew he saw something in me.
"Wasn't too sure about the offense and all that, but realizing once I got there that he really wants to get the ball to the running back whenever he can, and it's just like any other offense."
Barkley led a second-half comeback that failed following a dropped pass by Josh Bellamy in the end zone. Barkley called a loss in his first start a minor stumbling block after what seemed a winding road to making any starts.
"I don't like to look at it as difficult," Barkley said. "More so (it's) just a time to grow and to learn as an NFL quarterback.
"I got the chance to learn Chip's offense and a new offense that I now have in my back pocket as just more knowledge as a quarterback."
Traded to the Arizona Cardinals for a seventh-round pick in 2015, Barkley never played in place of Carson Palmer and was cut this year. The Bears signed him in September
"To learn from guys like Carson and to be with Nick Foles, just guys who helped me grow as a player, I'm not complaining that now is the time," Barkley said. "Just soaking it up."
Barkley found more than a strong performance in a losing effort with Sunday's loss.
"I think just the fight and the resilience of the team at the end and how they didn't give up - on the sideline, everyone was saying 'there's still a chance, we still got this,' " Barkley said. "That was really cool to see even after the game, that guys fought."
Whether there is a future for Barkley in Chicago is open to debate. Cutler's status is uncertain at best.
With Brian Hoyer and Connor Shaw injured and out for the year, the entire Bears quarterback situation looks open. Barkley hopes to keep impressing after he did so last week.
"There was a couple plays there that we could have executed better, but for the most part I think he was really good on the sideline, really good with the coaches and his teammates," Bears coach John Fox said. "He never blinked.
"He even handled even some negative things early on."
Two interceptions preceded Barkley's three touchdown passes.
The Bears on Tuesday added another target for Barkley after a week when receivers dropped 10 passes. Seventh-round draft pick Daniel Braverman, who has a reputation for sure hands, already has a rapport with Barkley after the two worked the scout team offense.
"He's in and out of breaks, he's really quick, getting separation," Barkley said. "He's a little smaller target, but I think he plays big. And how he's able to catch the ball, he's got solid hands.
"But I think especially coming from the slot, whether it's working a nickel or even some of the base backers that we'll get this week, he can make guys miss."
NOTES: Cornerback Kyle Fuller had extensive work at cornerback Wednesday. He could be activated for Sunday's game after missing the entire season on injured reserve following August knee surgery. . Linebacker Leonard Floyd practiced on a limited basis without contact after his concussion two weeks ago in New York. Floyd is still in the NFL protocol.
___
For more NFL coverage: http://www.pro32.ap.org and http://www.twitter.com/AP_NFL