McDermott, Butler lead Bulls past Nets 118-102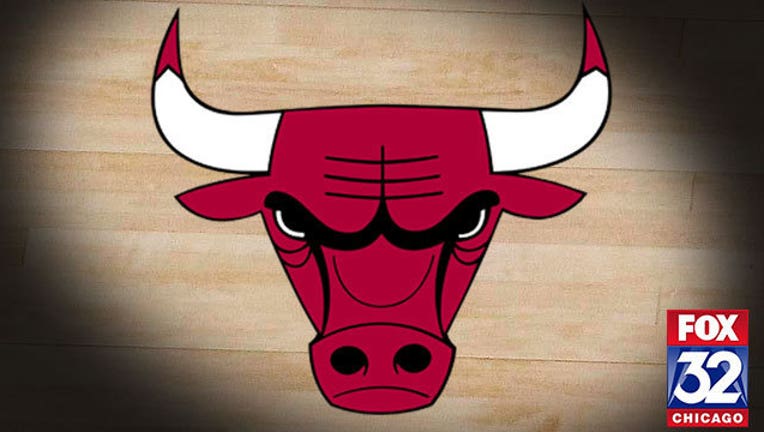 article
CHICAGO (AP) — Doug McDermott scored 25 points and Jimmy Butler added 22 to help the Chicago Bulls beat the Brooklyn Nets 118-102 on Thursday night.
It's the third straight 20-plus point game for McDermott as Chicago moved a half-game in front of idle Detroit into eighth place and the final playoff spot in the Eastern Conference. Bobby Portis added 12 points and 14 rebounds.
The injury-ravaged Bulls raced to a 24-point lead in the second quarter, then held on and finally finished off the lowly Nets, who outscored Chicago 37-24 in the third and closed to within four points early in the fourth.
Chicago got a season-high 60 points from its reserves, including McDermott's output.
Bojan Bogdanovic led the Nets comeback with 26 points one game after scoring career-high 44 points in Brooklyn's 131-114 victory over league-worst Philadelphia on Tuesday night.
Thaddeus Young added 16 points and pulled down 16 rebounds.
The Bulls had little trouble scoring against and controlling play in the first half against the Nets. Chicago outshot Brooklyn 49 to 33 percent from the field to roll up at 55-37 lead at the half.
The Bulls used an 11-0 run in the final 3:26 of the first quarter to take a 24-14 lead. McDermott had the hot hand in the stretch, scoring seven of his points.
Chicago kept rolling in the second. Taj Gibson, a game-time decision as a starter, looked happy and healthy with his wide-open hanging dunk that made 47-23 with 4:24 to go for Chicago's biggest lead of the night.
Brooklyn clawed back — and then got hot — in the third, outscoring Chicago 37-24 in the period to cut it to 79-74. Bogdanovic's 3-pointer with 2:18 left in the quarter sliced Chicago's lead five points.
Then Brooklyn closed to four on Chris McCullough 3-point shot 2:58 into the fourth.
But the Bulls used a late run, including key 3 pointers from McDermott and Rose to put it away.
GASOL IMPROVING
Chicago C/F Pau Gasol missed his third game with right knee inflammation, but Bulls coach Fred Hoiberg said Gasol "is feeling significantly better" and is expected to take stationary shots on Friday. Hoiberg ruled out Gasol for Saturday's game against Utah, but said he would be re-evaluated for the Bulls' following contest, Monday when they host Sacramento.
INJURY BUGGED
The Bulls have been ravaged by injuries. So Hoiberg's response when asked about Gasol's exact condition: "I can't remember what it's called, I've got so many of them."
HOMECOMING
Brooklyn interim coach Tony Brown is from Chicago and guided the Nets from the bench for the first time in his hometown after being named on Jan. 10. Brown grew up watching the Bulls, played 10 games for them 1985-86, and had a contingent of friends and family at the game. "Obviously it's full circle for me," Brown said. "It's just the culmination of my career so far."
TIP-INS
Nets: Brooklyn signed C Henry Sims to a 10-day contract on Thursday. Brown called Sims a "quality big guy," but planned to get him practice time before inserting him in game. The 6-foot-10 Sims played 73 games last season for Philadelphia.
Bulls: Center Taj Gibson started on Thursday's after being a game-time decision. He played only eight minutes in a 117-96 loss at Washington on Wednesday after aggravating his right hamstring. . E'Twaun Moore suffered a left hamstring injury and played only two minutes.
UP NEXT
Nets: Play the Pistons at Detroit on Saturday.
Bulls: Host the Utah Jazz on Saturday.