Mets beat Cubs 4-3, Arrieta's 1st road loss in 14 months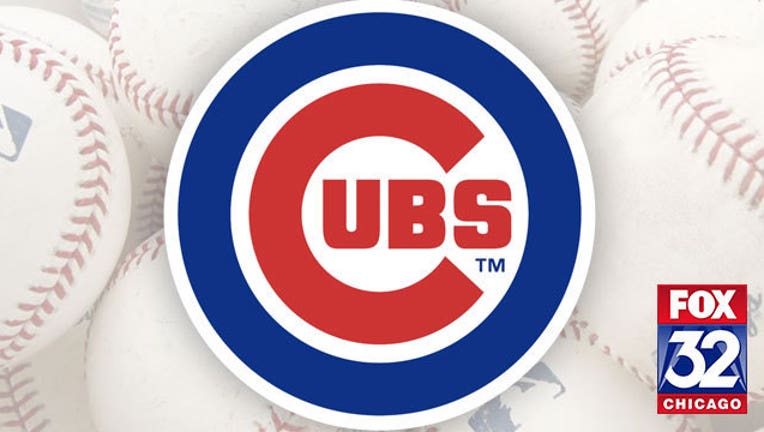 article
NEW YORK (AP) — Jake Arrieta was not accustomed to this.
The NL Cy Young Award winner started his first eight batters with balls.
He went to 3-2 counts four times in a 35-pitch first inning, allowing Neil Walker's two-run homer.
"It's frustrating for me, because I expect a lot more out of myself," he said Saturday night after the New York Mets beat the Chicago Cubs 4-3 in Arrieta's first regular-season road loss in 14 months.
Just after Anthony Rizzo tied the score with a two-run, fourth-inning homer off Bartolo Colon, Travis d'Arnaud blooped a two-run single in the bottom half that sent the Mets to their third straight win in the four-game series, which ends Sunday.
Arrieta (12-3) won his first 12 decisions, reaffirming his status as a premier pitcher. Now he's lost three times in six starts, giving up four runs and eight hits in 5 1/3 innings against the defending NL champions.
"Poor performance on my end," he said. "Just didn't get the effort my team needed tonight. I needed to be more of a stopper, put a stop to the bleeding."
He had been 19-0 in 24 regular-season road starts since losing at St. Louis on May 7, 2015 — to current teammate John Lackey. Arrieta is the only pitcher since 1913 to win 19 consecutive road decisions. However, he lost Game 2 of last year's NL Championship Series at Citi Field.
"Believe me, we're all going to be in for a treat when this all gets straightened out," Cubs manager Joe Maddon said. "He's going to look like he did last year."
Arrieta said issues with mechanics were overblown.
"We're spinning our wheels a little bit too much trying to figure out what the solution is, or is there a problem," he said. "I just need to pitch better. That's the bottom line."
Rookie Brandon Nimmo walked leading off the first, and Walker sent a 94 mph sinker off the facing of the second deck in right. Walker had been 4 for 28 against Arrieta, including the postseason.
"He just wasn't throwing as many strikes early in the count as I've been accustomed to facing him," Walker said. "When you're 1-0, 2-1 with everybody, it makes it difficult to use that entire arsenal."
With the score 2-2 in the fourth and runners at first and second, d'Arnaud popped a ball into short center field, in the middle of a triangle formed by center fielder Jason Heyward, second baseman Javier Baez and shortstop Addison Russell. On a full run toward the outfield and with his back to home plate, Baez reached up with his right, bare hand, but the ball glanced off it and fell to the ground as two runs scored. Baez had just entered the game at second base.
Colon (7-4) allowed two runs and four hits in six innings, and Ben Zobrist homered off Erik Goeddel in the seventh.
Addison Reed struck out Kris Bryant to end the seventh with the potential tying run on second, and then struck out the side in the eighth after Rizzo's leadoff single. Jeurys Familia got three straight outs to convert his 44th consecutive save chance, including a major league-leading 28 this season.
Chicago lost for the ninth time in 13 games but still has the best record in the major leagues at 51-29. After getting swept in a three-game series at Washington, the Mets can sweep four from the Cubs.
"We want to finish it off tomorrow," Mets manager Terry Collins said.
LOOKING AHEAD
Arrieta is to start Friday at Pittsburgh, putting him in position for a possible start for Collins of the Mets in the All-Star Game at San Diego on July 12.
JUST PLAIN LOOKING
Plate umpire Laz Diaz called nine batters out on strikes, including five Cubs. When Baez was called out leading off the ninth, he held out both arms, and Maddon yelled from the dugout.
"The amorphic strike zone tonight was really difficult for both sides," Maddon said.
CUBS ROTATION
Right-hander Adam Warren is to start Wednesday against Cincinnati at Wrigley Field, following Kyle Hendricks and John Lackey. Maddon said Warren could get a start after the All-Star break but because of a July 21 off day, it was unlikely he would go with a six-man rotation two turns in a row.
TRAINER'S ROOM
Cubs: RF Chris Coghlan left after three innings because of right ribcage soreness.
UP NEXT
LHP Jon Lester (9-3) is to start Sunday's series final for the Cubs and RHP Noah Syndergaard (8-3) for the Mets. Lester is 2-0 with a 2.50 ERA in three regular-season starts against the Mets but lost last year's NL Championship Series opener to Matt Harvey.