Minnesota struggles in 27-0 loss to No. 16 Northwestern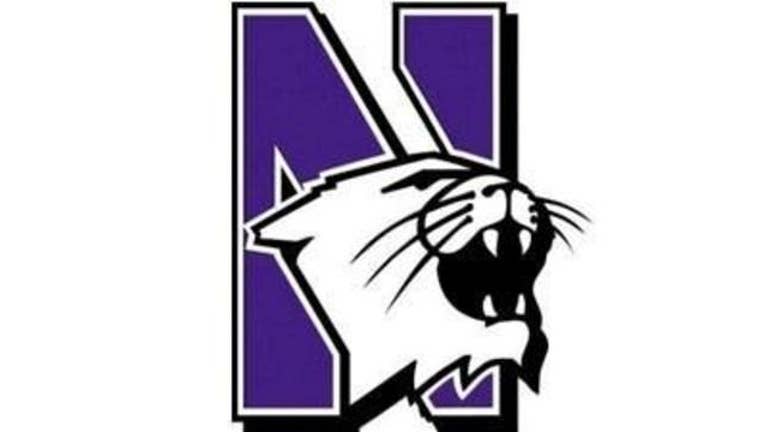 EVANSTON, Ill. (AP) — One drive after another, Minnesota did everything it could to break Northwestern's defense.
At every turn, the Wildcats shut down the Golden Gophers.
Clayton Thorson scored two touchdowns, Justin Jackson ran for 120 yards and the Northwestern defense turned in another dominant performance as the No. 16 Wildcats shut out Minnesota 27-0 on Saturday.
Minnesota (3-2, 0-1 Big Ten) turned the ball over twice and finished with only 173 yards. The Golden Gophers also failed to convert on all four of its fourth down conversion attempts.
"They don't make mistakes, they do their job," Minnesota coach Jerry Kill said of Northwestern's defensive effort. "They did their job today. They played harder than we did."
Northwestern defensive tackle Tyler Lancaster forced a fumble by Minnesota quarterback Mitch Leidner that linebacker Anthony Walker returned 13 yards for a touchdown that gave the Wildcats a 27-0 lead early in the fourth quarter.
The Golden Gophers, who struggled to get either their running or passing game going, never had an answer.
For unbeaten Northwestern (5-0, 1-0) continuing to smother opponents as the Big Ten season begins was the plan going in.
"We made a statement to the whole Big Ten, but there's seven games left and right now, this is just one step," Northwestern senior defensive end Dean Lowry said.
Thorson, a freshman quarterback, scored on runs of 5 and 1 yards to spark the offense for Northwestern. The Wildcats defense, which has allowed only three touchdowns in five games, did the rest.
But for Minnesota wide receiver KJ Maye, the Gophers inability to execute had more to do with the final result than Northwestern's defense.
"They were average," Maye said.
Thorson's 1-yard touchdown run gave the Wildcats a 20-0 lead after Minnesota failed on fourth down deep in Northwestern territory. A Jackson 31-yard run helped set up the short scoring run.
Jack Mitchell gave Northwestern a 13-0 lead with a 23-yard field goal with 6:13 remaining in the third quarter. The kick came after a 32-yard, one-handed diving touchdown catch by Solomon Vault was overturned on review. Officials determined the ball hit the ground while Vault was tumbling to the ground.
Instead, Mitchell's field goal finished off a 19-play, 69-yard drive that ate up the first 8:47 of the second half. Northwestern held onto the ball for 11 minutes, 26 seconds of the third quarter.
"To chew up that amount of time with (Minnesota) having the wind was critically important for second-half success," Northwestern coach Pat Fitzgerald said.
Northwestern led 10-0 at halftime. Thorson scored on a 5-yard touchdown run with 1:36 remaining in the half. Miles Schuler set up the score with a 55-yard punt return, giving the Wildcats the ball at the Minnesota 5.
Thorson also passed for 128 yards, connecting on 14 of 19 attempts.
Mitchell gave Northwestern with a 3-0 lead midway through the second quarter.
Kill is concerned about his team's lack of offense. Leidner was pulled in the fourth quarter.
"We've got a group that's lost some confidence." Kill said. "That's our job to get it going. I take full responsibility."
___
AP college football website: collegefootball.ap.org