MLB: Cubs rookie Kris Bryant No. 2 in overall jersey sales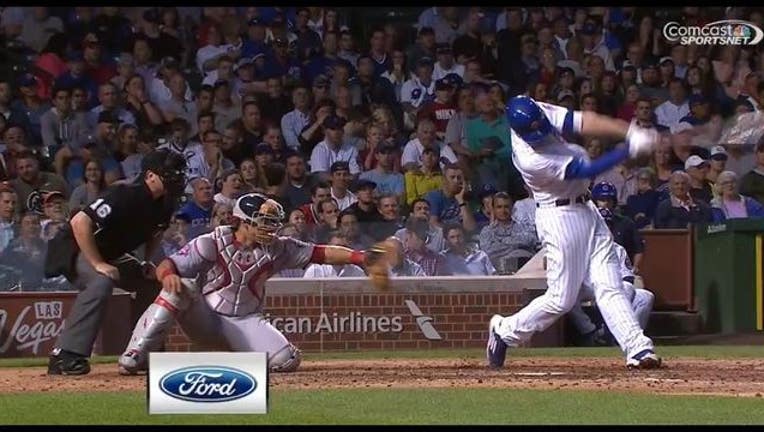 article
CHICAGO (AP) - The Chicago Cubs are playing better baseball these days and it's showing up in merchandise sales.
Rookie Kris Bryant's jersey has been the top-seller since he was called up from the minors in mid-April, Major League Baseball said Thursday.
World Series MVP Madison Bumgarner had the most popular jersey overall during the first half of the season, with Bryant at No. 2. Since MLB and the players' union started releasing these rankings during the 2010 season, Bryant has the highest ranking for a rookie; Yasiel Puig was No. 3 during the second half of the 2013 season.
Buster Posey, Clayton Kershaw, Bryce Harper, Hunter Pence, Mike Trout, Matt Harvey, David Ortiz and Anthony Rizzo round out the top 10.
Copyright 2015 The Associated Press. All rights reserved. This material may not be published, broadcast, rewritten or redistributed.