'Nacho man' relates Cub's collision with snacks in St. Louis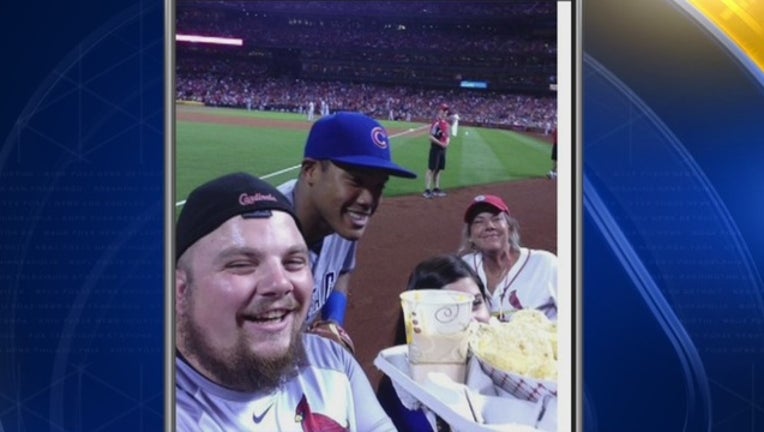 article
ST. LOUIS (AP) -- When Chicago Cubs shortstop Addison Russell took out a St. Louis Cardinals fan's plate of nachos while trying to catch a foul ball, the spectator had no idea he'd end up all over the internet.
KSDK-TV reports that a video circulating on social media shows Russell running into the stands at Busch Stadium during Tuesday's game, knocking over Andrew Gudermuth's nachos and falling into the lap of Gudermuth's girlfriend.
Gudermuth says the Cardinals replaced the spilled nachos and gave his group beer and Italian ice. He also says Russell shook his hand and apologized.
The South County resident, now nicknamed "Nacho Man," says the attention has made him popular on Twitter.
The 21-year-old Cardinals fan hopes his experience provides some comic relief during a tense time in the country.