No. 13 Northwestern humbled in 38-0 loss to No. 18 Michigan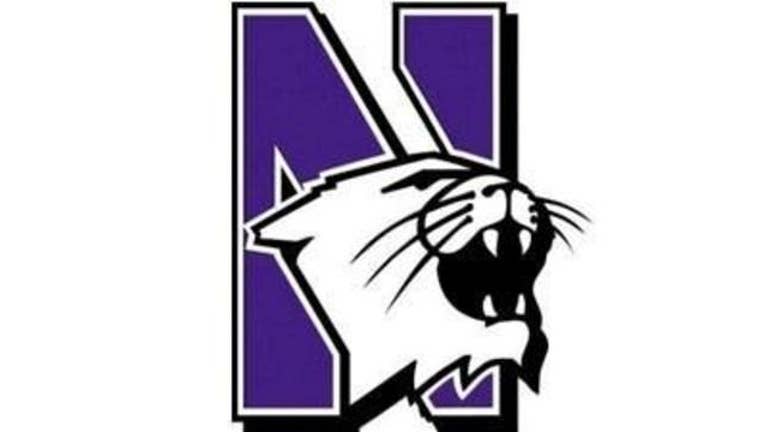 article
ANN ARBOR, Mich. (AP) — Northwestern was put on its heels in the opening seconds by Michigan and simply could not recover.
Jehu Chesson returned the opening kickoff 96 yards for a touchdown and the 18th-ranked Wolverines scored on offense and defense to build a four-touchdown lead by halftime in a 38-0 victory over the 13th-ranked Wildcats on Saturday.
"We just couldn't get out of our own way, offensively," Fitzgerald said. "We'd put something together, we'd get a penalty, we'd get a drop, we'd get a missed assignment. So that's disappointing, obviously. It starts and ends with me."
Michigan (5-1, 2-0 Big Ten) has won five straight since its opening loss at Utah under Harbaugh, building momentum going into a showdown at home next week against No. 4 Michigan State.
The Wildcats (5-1, 1-1) were giving up a nation-leading seven points a game and gave that up 13 seconds after kickoff. They allowed a season-high 21 points in the first quarter alone and struggled on offense, too.
Michigan has shut out three straight opponents for the first time since 1980.
"Yeah, it's very meaningful," Harbaugh said.
It also seemed to mean a lot to the maize-and-blue clad fans, many of whom stayed for the final seconds and chanted, "Defense!" and clapped three times in unison on Northwestern's final drive.
The Wolverines scored TDs on a kickoff return, interception and offense for the first time since 1991 at Boston College, according to STATS.
"Great performance by them in all three phases," Fitzgerald said.
With a homecoming crowd already fired up, Chesson kept them buzzing when he raced across the field and up the sideline untouched for a score that seemed to stun the Wildcats.
Jabrill Peppers said it was a "big mistake" to kick away from him and toward Chesson to open the game.
"That definitely sparked everything," Peppers said.
Michigan ran for scores on its first two possessions on Drake Johnson's 1-yard plunge and Jake Rudock's 2-yard scramble to make it 21-0. Jourdan Lewis picked off a pass, snatching the ball away from the intended target, late in the second quarter and returned it 37 yards for a score.
Michigan's only setback was senior linebacker James Ross' ejection for targeting. Ross, a key reserve, will have to sit out the first half next week against the Spartans.
The Wildcats had a scare when cornerback Matthew Harris went down after appearing to get hit in the head by the knee of a running back. He sat on the back of a cart and was taken off the field.
"He had a little laceration on his cheek they cleaned up," said Fitzgerald, adding that the junior was moving around OK after the game.
Rudock passed a test against a highly touted defense, completing 17 of 23 passes for 179 yards without a turnover. Fitzgerald was glad to know he won't have to face the graduate transfer from Iowa.
"He's been a thorn in our side at two institutions," he said.
Northwestern's Clayton Thorson was 13 of 27 for 106 yards with an interception. Justin Jackson was held to a career-low 25 yards rushing on 12 carries for the Wildcats, who were averaging a Big Ten-best 248.8 yards on the ground and were held to 38 at Michigan.
"That was one of the statements we wanted to make," Peppers said.
The Wildcats gave two other quarterbacks a chance to play, and neither was able to do much against Michigan's defense.
"We were down multiple scores and I wanted as the game progressed to get the other guys some reps," Fitzgerald said.
___
Follow Larry Lage at http://www.twitter.com/larrylage
___
AP college football website: www.collegefootball.ap.org