No. 17 Northwestern rallies to beat Ball State 24-19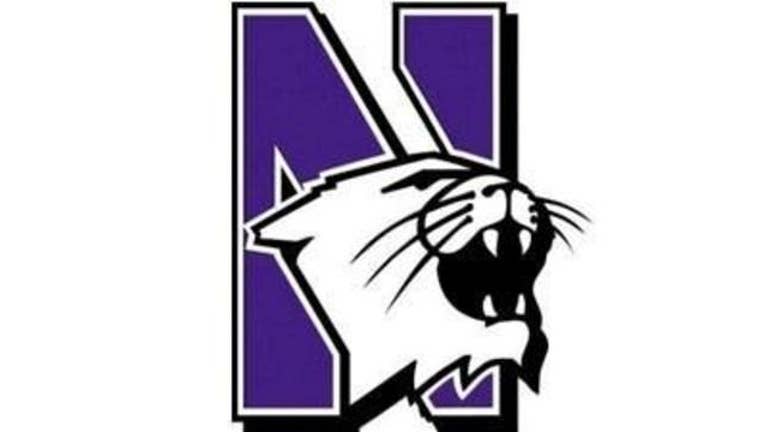 article
EVANSTON, Ill. (AP) — Clayton Thorson shook off a subpar first half by simply going back to the basics.
"I just started going through my progressions," the Northwestern quarterback said. "In the first half, I was guessing a little bit and I wasn't doing what I am coached to do. In the second half, I started to do that and it worked out."
Thorson threw three touchdown passes, Justin Jackson ran for a career-high 184 yards and No. 17 Northwestern overcame a sluggish first half to rally for a 24-19 victory over Ball State on Saturday night.
Thorson, the freshman quarterback, finished 18 of 31 for 256 yards with one interception for the Wildcats (4-0).
"I think he just trusted himself and took what the defense gave him," Northwestern coach Pat Fitzgerald said.
Jackson had 33 carries for an average of 5.6 yards.
Dan Vitale had five receptions for 108 yards and a pair of touchdown catches, including a 66-yarder in the first half.
Riley Neal was 14 of 35 for 178 yards and two touchdowns, both to wide receiver Jordan Williams, for Ball State (2-2). Williams finished with eight receptions for 133 yards.
"We've got some really good, athletic receivers," Neal said. "We just thought if they're going to give us the opportunities one-on-one we were going to take advantage of them."
Northwestern won its first four games for the second time in three seasons. Two years ago, the Wildcats dropped seven straight after the fast start. They begin the Big Ten season next week against Minnesota.
"I think our maturity's really showing," Vitale said. "Last year, or the year before, we might not have won a game like this. We're finding ways to win, which is what you need to do in Big Ten play.
"Obviously, we need to execute more consistently on offense and really buy into our game plan, because we see how good we can be when we do that."
Ball State controlled the first half — thanks to three Northwestern turnovers — for a 10-7 halftime lead.
Northwestern struggled to move the ball in the first ball except for the 66-yard touchdown pass from Thorson to Vitale.
The Wildcats came to life at the start of the second half. They put together a pair of 80-yard scoring drives on their first two possessions to grab a 21-10 advantage. Thorson capped the first drive with a 21-yard TD pass to Vitale, and found wide receiver Austin Carr on a 25-yarder on the second.
The third Northwestern drive stalled inside the 5, but Jack Mitchell added a 21-yard field goal to make it 24-10 with 4:51 left in the third quarter.
Ball State pulled to 24-16 late in the third when Neal and Jordan hooked up again for a 29-yard scoring pass.
The Cardinals moved closer with Morgan Hagee's 36-yard field with 4:34 left.
"By my count we left at least 13 points out there, plus another extra point," Ball State coach Pete Lembo said. "Our defense played well enough that if we get those 14 points we're a little bit happier right now. A lot happier right now."
After its lead was cut to five, Northwestern then took over and nearly ran out the clock. Jackson had 12 yards on six carries during the drive.
Running back Solomon Vault had a key 14-yard run for a first down on a third-and-8 play for a first down on the Ball State 38 with less than 2 minutes to play.
Following a Northwestern punt, Ball State got the ball back on its 9 with 11 seconds left and no timeouts.
"We knew that hadn't played exactly how we wanted to the entire game, but we knew that we had to finish," Jackson said. "What happened before didn't matter."
___
AP College Football site: http://collegefootball.ap.org