No. 23 Northwestern visits Duke in meeting of unbeatens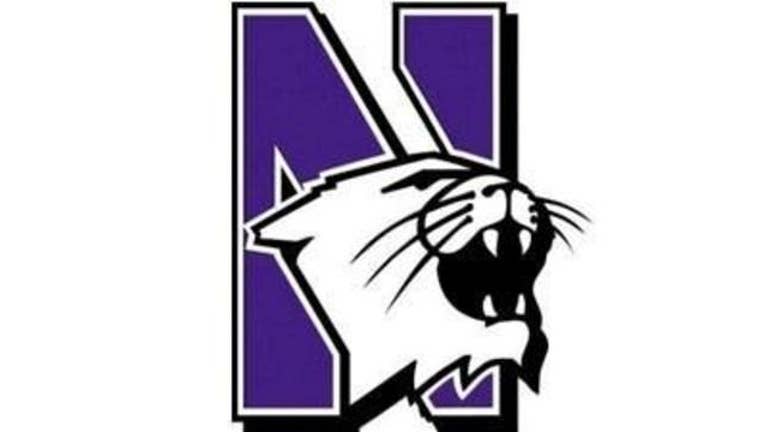 DURHAM, N.C. (AP) — Duke followed Northwestern's lead in building a competitive football program at an academically elite private school in a power conference.
Now the Blue Devils want to follow the Wildcats back into the Top 25.
No. 23 Northwestern (2-0) visits Duke (2-0) on Saturday in an intersectional matchup between unbeaten programs with similar profiles.
Their 17th meeting is unique — it's only the second time one of them has been ranked at the time and first since the Wildcats, ranked 16th at the time, routed Duke 44-7 in 2001.
Coach Pat Fitzgerald doesn't want his Wildcats caught up in their first appearance in the national rankings since early in the 2013 season. They earned that spot in the polls by knocking off another similar program — then-No. 21 Stanford — and know that keeping it requires them to beat another one.
"We've been working hard to really teach our guys how to eliminate distractions," he said. "You win a couple of games, and people tell you you're pretty good by ranking you. ... The only ranking that matters is how you rank compared to your best self."
The Blue Devils are on the cusp of earning a national ranking for the third straight season, continuing a rise back to relevance that got rolling two years ago when they won the ACC's Coastal Division and continued last year when they were one victory shy of a repeat.
"If we can keep getting better, then we'll have an opportunity to have one of those special years where you end up in the Top 25," coach David Cutcliffe said.
___
Some things to know about Northwestern's first visit to Duke since 2008:
STRENGTH VS. STRENGTH: The Wildcats haven't allowed any touchdowns so far. The Blue Devils have scored plenty of them, rolling up 37 and 55 points in their first two wins behind new starting quarterback Thomas Sirk. "It's one of those things where they execute really well, we execute really well," Duke tight end Braxton Deaver said. "Which playmakers are going to step up and make the plays? That's going to be the difference."
TWO TOUGH Ds: These programs have more in common than just their won-lost records and high academic standards. Both rank in the top five in scoring defense, with the No. 4 Wildcats allowing three points per game and the Blue Devils giving up 3.5. Duke has allowed its opponents to convert just 10.7 percent of their third downs, ranking second nationally — one spot ahead of Northwestern (11.5 percent).
THE SERIES: The teams have split their previous 16 meetings, though Northwestern has won six of the last seven. Duke's win in that span was a big one — a 20-14 victory in Evanston, Illinois, in 2007 that snapped a 22-game losing streak and inspired some Duke students to break into Wallace Wade Stadium, tear down a goal post and parade it across campus.
SHUTOUT CHATTER: Both teams are coming off of shutouts of FCS teams, with Northwestern beating Eastern Illinois 41-0 and Duke blanking North Carolina Central 55-0. After the Wildcats' win, defensive lineman Ifeadi Odenigbo told the Chicago Tribune that "we expect to have a shutout next week" — a comment that caught the attention of the Blue Devils.
DUKE VS. RANKED TEAMS: The Blue Devils are playing host to a ranked nonconference opponent for the first time since 2011, when then-No. 6 Stanford routed them 44-14. They haven't beaten a ranked team from outside the ACC since beating the Cardinal in 1971.
___
Follow Joedy McCreary on Twitter at http://twitter.com/joedyap