Ottey scores 18, UIC uses second-half run to beat IUPUI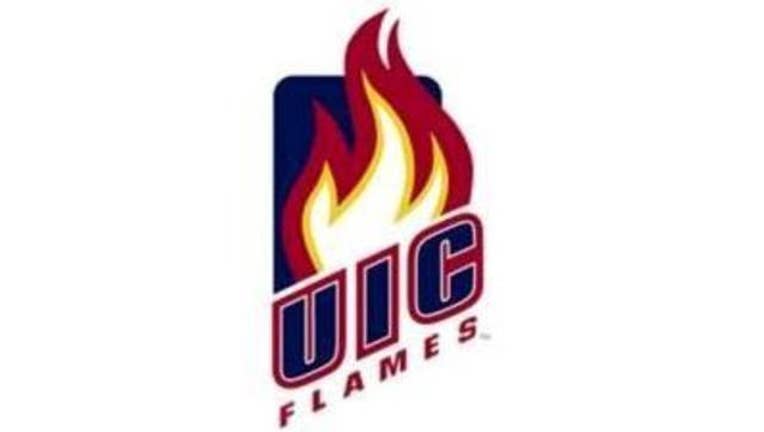 CHICAGO (AP) - Marcus Ottey scored 13 of his 18 points in the second half and Tai Odiase finished with 11 points, nine rebounds and four blocks to help Illinois-Chicago beat IUPUI 71-62 on Saturday.
Odiase has a Horizon League record, and is the active leader in Division I, with 317 career blocked shots.
Dikembe Dixon added 15 points and Jordan Blount had seven points, a career-high 14 rebounds, seven assists and a career-best five steals for the Flames (11-11, 6-3 Horizon League). UIC has won three straight overall and is 5-0 all-time against the Jaguars (7-14, 4-6).
Godwin Boahen made a layup to cap an 8-0 spurt and give the Flames a one-point lead midway through the second half and there were five lead changes and three ties over the next 3½ minutes. Odiase's alley-oop dunk from Blount gave UIC the lead for good during a 12-0 run that made it 61-50 after Blount hit Odiase for a layup with 4:31 to go. IUPUI pulled within two points with 41 seconds remaining, but Dixon answered with a dunk before Ottey capped the scoring with a free throw.
Ron Patterson led IUPUI with 18 points. The Jaguars missed 10-straight field-goal attempts in the second half, when they shot just 29 percent (7 of 24).
UIC made 15 of 25 from the field in the second half, including 13 of its last 17.