Packers ask fans to lock arms during anthem before Bears game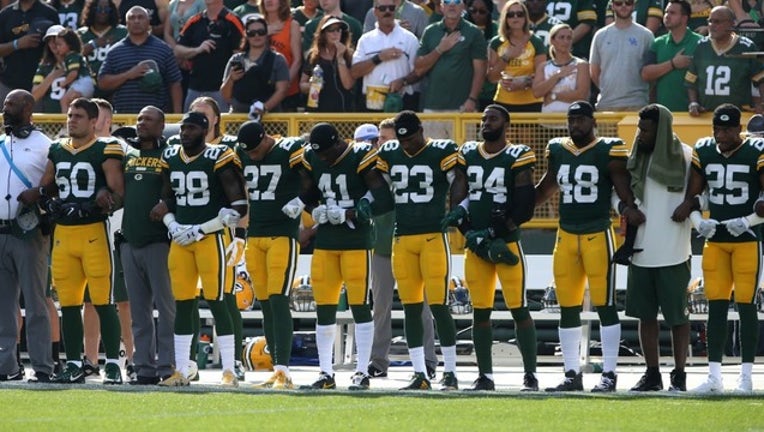 article
GREEN BAY, Wis. (AP) -- Players, coaches and staff from the Green Bay Packers will lock arms during the national anthem before Thursday night's game against the Chicago Bears, and they are asking fans to do the same in what they say will be a "moment of unification."
Players released a statement on Tuesday night. They say the image they hope to portray is one of unity.
"It will represent a coming together of players who want the same things that all of us do -- freedom, equality, tolerance, understanding, and justice for those who have been unjustly treated, discriminated against or otherwise treated unfairly," the statement says.
They say NFL players are proof that individuals from different backgrounds and life experiences can work together toward a common goal.
Most of the Packers also locked arms during the anthem before Sunday's game against Cincinnati. Quarterback Aaron Rodgers said earlier Tuesday that the Packers love and support the military and others in uniform.
He says the players' actions are about "unity and love ... and starting a conversation around something that may be a little bit uncomfortable for people."