QB Matt Barkley continues to impress Bears coaches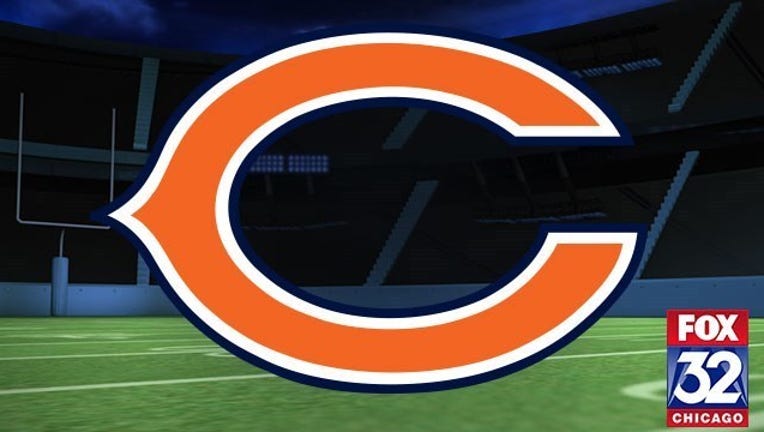 article
LAKE FOREST, Ill. (AP) — Chicago Bears coach John Fox has seen starting NFL quarterbacks come from stranger places than the waiver wire.
The production of quarterback Matt Barkley in place of the injured Jay Cutler and Brian Hoyer has Fox's attention with two games to play in a miserable 3-11 season.
"It hasn't resulted in a lot of wins, but I think he's turned a lot of people's heads," Fox said.
Signed to the Bears practice squad Sept. 5 after being cut by Arizona, Barkley has achieved a passer rating slightly below Cutler's in four starts. He has thrown several key interceptions.
Barkley also displayed an ability in several games to rally the team heading into Saturday's final home game at Soldier Field against the Washington Redskins.
"I'd go all the way back to my second year as head coach," Fox said, recalling his time coaching the Carolina Panthers. "We signed a guy in free agency, wasn't a big name, was a backup on the New Orleans Saints roster: Jake Delhomme.
"He came in and took us to within three points of winning a Super Bowl in his first year as a starter. A lot of it is what kind of supporting cast you have and what kind of football team you have, and hopefully we'll get better in both of those areas."
Barkley appreciates the sentiments, but believes he has barely begun to display his potential.
"I feel like I'm capable of a lot more," Barkley said Tuesday at Halas Hall. "And the glaring plays of the last couple weeks, the negative glaring plays are eating me up."
Barkley threw three interceptions in the first three quarters of Sunday's 30-27 loss to Green Bay, and then led the Bears to 17 fourth-quarter points. It matched their most points ever in a fourth quarter.
Barkley finished 30 of 43 for 362 yards with two touchdown passes. His yardage total was the most by a Bears quarterback against the Packers.
"He's definitely grown in his time as a starter," Fox said. "We still have two games left to evaluate that further. I think the young man has responded well and I'd like to think he would improve."
The Bears are trying to decide a course of action at quarterback for next year.
Almost all of Cutler's bonus money has been applied against the team's salary cap already, and such a situation makes the possibility he could be cut or traded, more likely — although no one with the team has confirmed it a greater possibility.
Hoyer and Barkley have no contracts for next year. Reserve Connor Shaw, who suffered a broken leg in preseason, will be an exclusive rights free agent.
"There's always speculation in this league and especially at my position, especially with the way this season has turned out for us," Barkley said. "And so, I'm not even going to go there, though — not my job right now."
What Barkley is looking closely at is getting his second victory since taking over as starter after Cutler's season-ending shoulder injury.
Hoyer had six TD passes and no interceptions in 200 attempts for a 98.0 passer rating, but the Bears had trouble getting into the end zone when he played. Cutler had four TD passes and five interceptions and a passer rating of 78.1.
Barkley's rating is 75.2, but in each of the past two games he guided the Bears to their most points this season on Sunday in bitter cold, and did the same earlier in the snow during a 26-6 win over San Francisco. His performance came without top receiver Alshon Jeffery until last week due to suspension.
Barkley did not benefit from organized team activities or even preseason with his receivers.
"So I think a full offseason and whatever that's going to look like next year, where you get just timing down — you get, obviously, a cohesiveness in the huddle with guys and snap counts and all the calls.
"There's a lot of room for growth with this team."
Fox is thinking about the future, even if he doesn't want to go into detail.
"We still have two more opportunities and we'll evaluate the body of work and move forward from that," Fox said. "I don't know how many people would have thought he was going to have the kind of success he's had to this point."
NOTES: The Bears could have a decision Wednesday on whether to activate CB Kyle Fuller from injured reserve. Fuller underwent knee surgery in August and has not yet returned. ... WR Eddie Royal officially went on injured reserve and the Bears replaced him on the roster by signing running back Bralon Addison. ... OL Cornelius Edison was waived.
___
For more NFL coverage: http://www.pro32.ap.org and http://www.twitter.com/AP_NFL